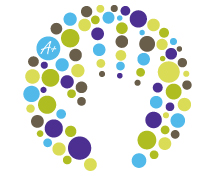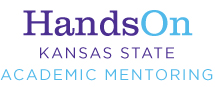 Academic Mentoring
HandsOn Kansas State (HOKS) was created by the Kansas State University Student Governing Association to support volunteer and service efforts of the campus and community. The Academic Mentoring program is a part of HOKS which select, train and place Kansas State students in local schools and organizations to promote and support family literacy efforts and youth–related programming.
Academic Mentors are placed throughout the Greater Manhattan area to include the cities of Ogden, St. George and Wamego and are expected to work 10 hours per week. Those who are eligible for Federal Work Study are highly encouraged to apply to be an Academic Mentor since this primarily off-campus program qualifies as a Community Service Federal Works Study site.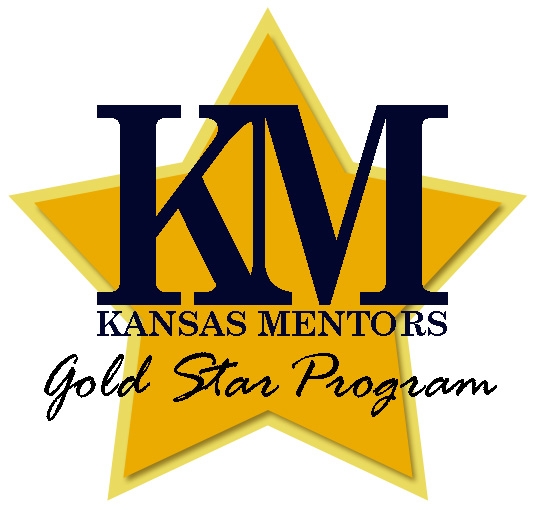 In February 2012, Academic Mentoring was honored to receive the Kansas Mentor's Gold Star Recognition. The Gold Star recognizes quality mentoring programs.
As of September 2012, Academic Mentoring is it in 14 sites, they reach out near 2,750 children daily, and served 1375 hours total in the Spring 2012 semester alone.
For more information on Academic Mentoring or to become a mentor contact:
Daniel Ecklund and Courtney Weerts
(785) 532-0675
We are hiring! Apply now to be an Academic Mentor.
Also, please visit http://handson.ksu.edu/Academic_Mentoring
Job Description
Responsibilities:
Attend pre-service orientation (on and off campus)
Attend monthly mentor meetings
Communicate vital information to Student Program Coordinators
Record, account for, and submit bi-weekly timesheets
Adhere to program policies and procedures as well as those of the placement site
Participate in the planning and implementation of a community service project with guidance from program staff
Provide effective mentoring and other direct service activities for 10 hours each week
Qualifications:
Be interested in working with youth and families
Dependable and dedicated to completing tasks
Have a clean criminal history
Experience with volunteering and community service
Preference those eligible for Federal Work Study
Complete a TB test and Health Assessment
Time Commitment:
Be eligible and commit to an academic year (2 semesters)
Work 10 hours per week with additional hours for service project planning and implementation
Attend monthly mentor/planning meetings
Placement Sites: Boys & Girls Club, Central Elementary School, College Hill Preschool, Douglass Community Center: Hand to Hand Program, Eisenhower Middle School, Head Start Preschool, K-State Center for Child Development, Lee Elementary School, Manhattan Catholic Schools, Marlatt Elementary, Northview Elementary, Ogden Community Center Homework Assistance Program, St. George Elementary School and West Elementary School
Hours/week: Monday-Friday; Minimum 10 hours per week
Work Hours: Primarily M-F, some weekends and evening based on campus/community activities. Sunday evenings twice a month.
Staff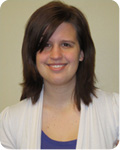 Courtney Weerts - Student Program Coordinator
Courtney Weerts is a senior from Olathe, Ks and is majoring in Social Work. As, an Academic Mentoring Program Coordinator, I plan to help develop strong leaders that will be sent into the community to help children become the leaders of tomorrow.
Read More
I started off as an Academic Mentor going out into the sites and building relationship with students and faculty. When the position of Student Coordinator came open I had to make a hard decision. Do I want to take on a new challenge or do I want to stay in my sites and be a role model. I decided to take the challenge and it has been the most rewarding job I could ask for. I still see the kids I mentored and when I walk into a building and they get excited to see me come back but I also get to help mentor classmates and help them develop into leaders and mentors. I know when I send a mentor into sites that they are making a difference in younger generation and that makes my job worth everything. My goal for my mentors is to love their job and to make a positive impact on students. The program has made some changes this year and all of the mentors have developed into stronger leaders. I can't wait to see what the rest of the year has in mind for us.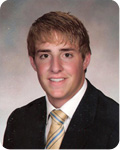 Daniel Ecklund- Student Program Coordinator

My hometown is Overland Park, KS. I attended St. Thomas Aquinas High School and am a member of both Sigma Nu Fraternity and the Kansas State Water Polo Team. I am majoring in Operations and Supply Chain Management and am minoring in Leadership Studies.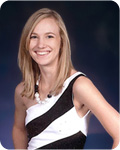 Allie Henry - Project Assistant
I'm Allie Henry, a Junior at Kansas State University majoring in Secondary Education in Social Studies. I am from the small town of Randolph, Kansas where I grew up on a small family farm with a close but large family. I am serving as an Academic Mentor this semester as well as the Academic Mentoring Project Assistant, which I am very excited about! I also have a two-year old son named Peyton who I love spending time with as well as doing anything outdoors or agricultural related.
Benefits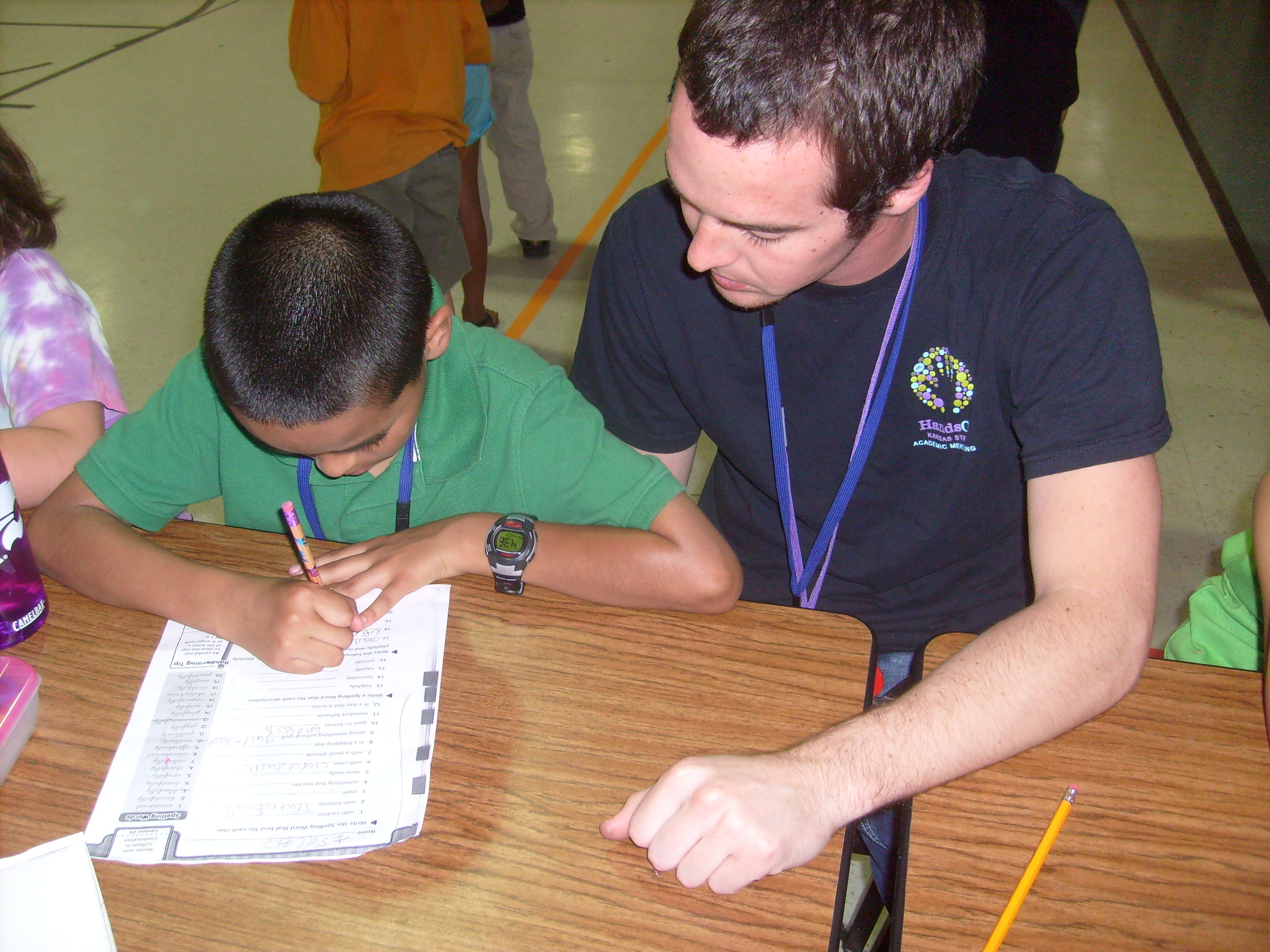 Since each Academic Mentor has different experiences, the benefits are numerous. No one can say the benefits better than our Academic Mentors themselves:
"You being a part of a child's success is the most fulfilling experience out there." – Ja'Lynn Montgomery –Elementary Education
"I get to help children in the areas they need more help in and I get to see the smiles on their faces when they have accomplished something hard for them. I get to make an impact on their lives." – Brittany Intres – Elementary Special Education
"Being able to see the kids grow and learn is a definite benefit as well as the skills I take away from my job, my leadership and social skills have improved and I really enjoy knowing that I am having a positive impact in many children's lives." – Lisa Urban – Art: Painting and Drawing
"As a mentor I feel as if I can truly make an impact." – Justin Peterson –Secondary Education: Chemistry with a minor in Leadership Studies
"Getting experience with children of all types of races and backgrounds" – Nicole White – Elementary Education with a minor in Psychology
"I love being a mentor because I get to work one-on-one with elementary kids and see their academic abilities and talents improve." – Liz Faltin,Communication Studies and Disorders
"Getting to know the kids and the community." – Kortney Bailey – Biology
"Help meet the needs of the community" – Christa B. Martinez – Social Work with a minor in Nonprofit
Apply
Applications are accepted at any time. The interview and selection process is usually done at the beginning and end of each semester.

Turn in completed applications at:

School of Leadership Studies
103 Leadership Studies Building
Kansas State University

For questions about the application or any additional questions, contact us at:
(785) 532-0675
amentor@ksu.edu