Our Building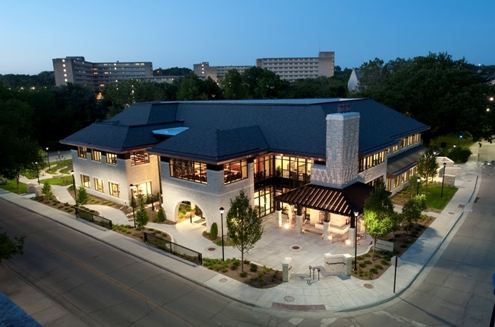 The Leadership Studies building opened in January 2010. The dedication ceremony was held on April 16th, 2010.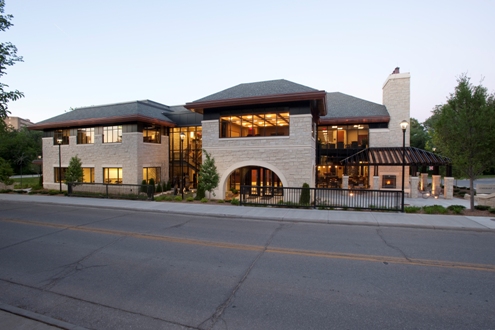 The building is in a central location on the K-State campus, near the Derby Residence Hall Complex and Campus Creek.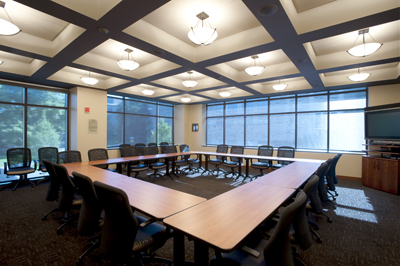 On the second floor, above the main entrance, students have their own conference room to use for group meetings and events. Blue Key & Mortar Board Senior Honor Societies, Nonprofit Leadership Student Association and Staley School of Leadership Studies Ambassadors each have their own office in the building as well.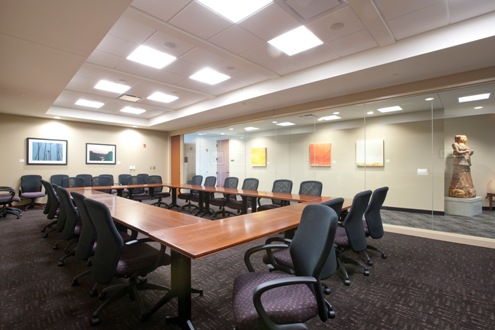 The faculty conference room on the second floor is an ideal meeting space for our faculty and staff.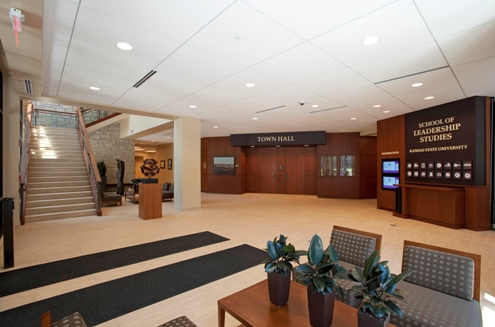 Town Hall, our large lecture hall, is just inside the front doors. It holds 212 students and is where LEAD 212: Introduction to Leadership Concepts is held.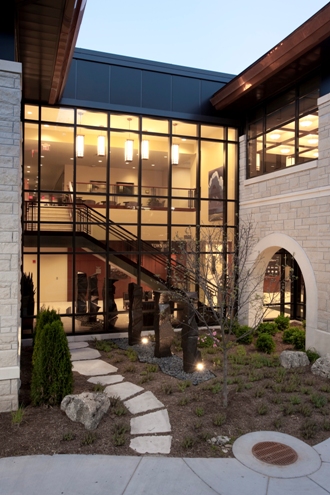 Both internal and external environments are important to the Staley School of Leadership Studies. Our new building brings the outdoors in.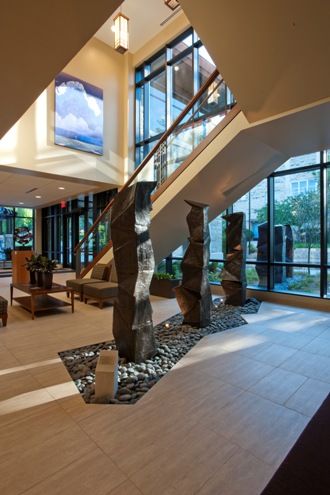 There are outside views from almost everywhere in the building. The building also has 28% increased energy savings over standards on heating and cooling.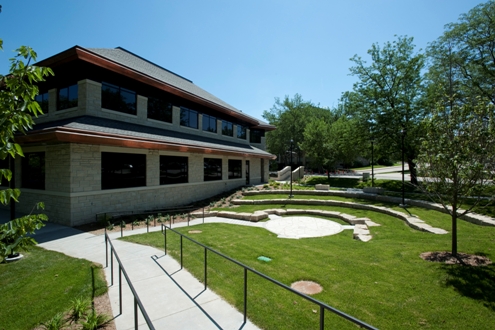 The amphitheater is an ideal space to hold class on a sunny day, or for students to hang out during their free time.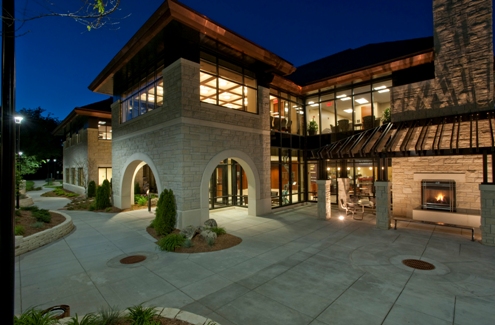 The main floor is home to Radina's Coffeehouse & Roastery, the welcome center for guests, and seven classrooms, including Town Hall.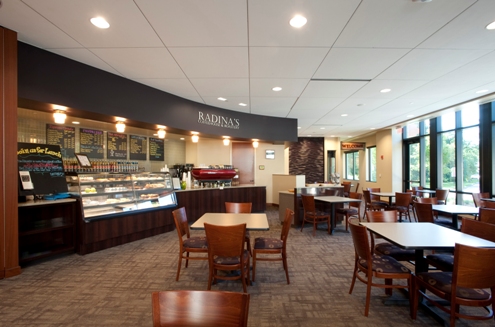 Radina's Coffeehouse & Roastery is the perfect setting to host a group study session or grab a quick lunch.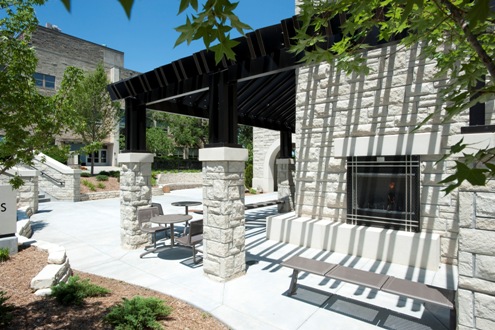 The Leadership Studies Building has four fireplaces, providing students with a cozy atmosphere to study in.