Robert J. Shoop, Ph.D

.
According to Bob Shoop, co-founder of the School of Leadership Studies and Director of the Cargill Center for Ethical Leadership at K-State, "Society needs a large pool of highly qualified individuals prepared to lead. The Leadership Studies program was developed to provide students with the experiences and training to allow them to become ethical, knowledgeable, caring, inclusive leaders for a diverse and changing world."

Shoop's primary teaching responsibility is in the area of ethics and leadership.
He is a nationally recognized expert in the area of leadership and school law. His research areas are leadership, equity and sexual harassment and abuse prevention. Recognized for his commitment to creating a positive learning environment, Shoop has received both KSU's Outstanding Graduate Professor and Outstanding Undergraduate Professor Awards. He has served as a testifying forensic expert in over 50 court cases and serves as a consultant to school districts, universities and corporations in the area of standards of care and harassment and abuse prevention.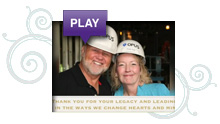 Shoop is the author or co-author of nineteen books and over 100 journal articles, monographs and book chapters, and has produced six educational video programs receiving national and international recognition. He is a frequent guest on national radio and television talk shows including: NPR's Talk of the Nation, The Today Show, CNN, and Outside the Lines with Bob Ley. His work has been featured in numerous newspapers and popular magazines worldwide including The London Times, New York Times, USA Today, Education Week, and Reader's Digest, Rolling Stone and Oprah's "O" Magazine.
Click here to read an article about Robert Shoop.
Click here to read an article about his novel.
"Be kind, for everyone you meet is fighting a great battle.... "

—Philo of Alexandria