Celebrating People in Action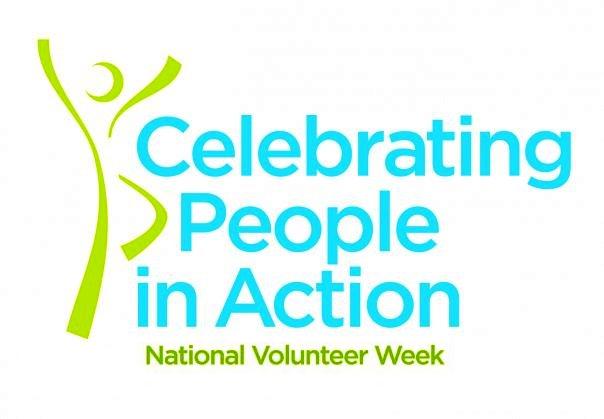 Annually we thank our awesome volunteers with a volunteer recognition event! The Celebrating People in Action volunteer recognition takes place during National Volunteer Week, an event centered around inspiring, recognizing, and encouraging people to seek out ways to engage in their communities. National Volunteer Week is a nation-wide initiative, sponsored by the HandsOn Network and supported by the President and government.
Community Service Awards
During our volunteer recognition, we also highlight the Community Service Award winners as part of Celebrating People in Action. Every spring HandsOn Kansas State partners with Community First National Bank to take nominations and select four oustanding individuals and groups in the Manhattan community who are devoted to service. Outstanding Student Volunteer, Outstanding Student Organization, Outstanding Youth Volunteer and Outstanding Community Group are selected. These winners give of their time and talents to address critical needs in Manhattan, and we believe they deserve recognition for their inspirational leadership. Community Service Awards are recognized at Celebrating Service and Leadership, hosted by the School of Leadership Studies at HandsOn Kansas State. As part of their recognition, each winner recieves a $250 check to donate to the Manhattan community nonprofit organization of their choice.
Celebrating People in Action 2013
In this annual event, HandsOn Kansas State received a record number of nominations! Thank you to the campus and community for creating such a qualified pool of applicants, and please know that these winners are exemplary and well-deserving.
Outstanding Student Volunteer

Outstanding Student Organization


Emily Campbell
Overland Park, KS
Senior Mass Communication


Wildcat Buddies

Outstanding

Community Group

Outstanding

Youth Volunteer

Construction Craft Laborer Trade, Flint Hills Job Corps Center

Mira Bhandari
Manhattan, KS
If you would like to nominate an individual or group for an award please contact HandsOn Kansas State:
HandsOn Kansas State
103 Leadership Studies Building
Manhattan, KS 66506
(785) 532- 3670
handson@ksu.edu
www.handson.ksu.edu
Check out the previous award recipients.