m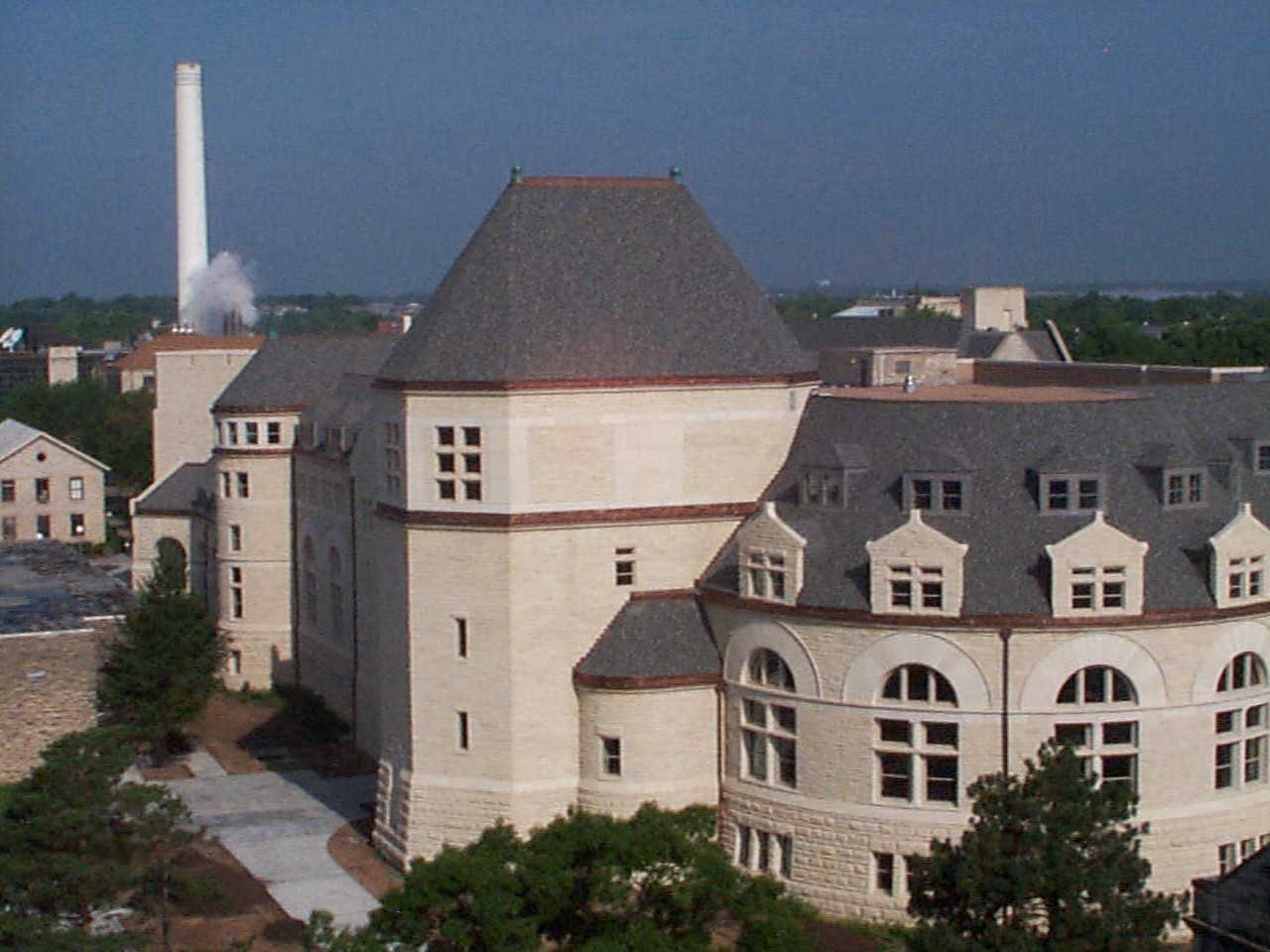 Hale Library
1927, 1951, 1970, 1997
The original building was designed in a "collegiate Gothic" style to recall the architecture of building on the campuses of Oxford and Cambridge campuses and many other campuses of the 1920's. Kansas State University has been one of the designated depositories for government publications since 1907.
The library was expanded, renovated and rededicated on October 5, 1997, at this time renamed Hale Library.
The KSU Library Web page is located at http://www.lib.ksu.edu/
Photograph and information provided by the Division of Facilities, October 1997.