Rohan Amare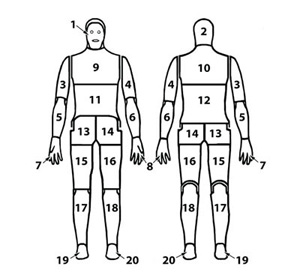 Rohan Amare graduated from Mumbai University with a Bachelors in Engineering, and is currently seeking a PhD in Mechanical Engineering from Kansas State University.
He previously worked at the Indian Institute of Technology Bombay as a Research Assistant where he was involved in the following projects:
Thermal-hydraulic experiment of an advanced heavy water reactor

CFD simulations to determine the swirl angle and efficiency of pump sumps

CHF enhancement using Nanofluids and surface modification
Rohan is presently researching human thermal modeling with a focus to generate a computational human phantom complete with blood flow. The phantom will be used to simulate and study the human body and its thermal interactions with various environments.