Derek Hoff
Associate Professor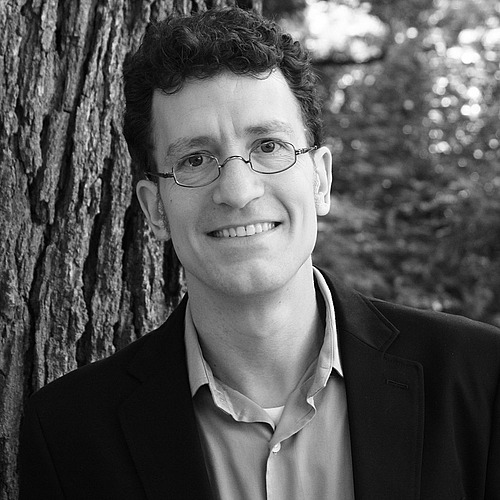 Office: 216 Eisenhower Hall
Email:dhoff@k-state.edu


I am K-State's economic historian. But I also consider myself a cultural historian — of the ways in which economic, environmental, and legal ideas work their way through society and are used and misused by politicians in the formation of public policy. Hence I have researched such diverse topics as the role that "natural monopoly" theory played in the rise of the regulation of the telephone industry in the nineteenth century (it's more interesting than it sounds!), the history of noise pollution, the development of the inheritance tax, and the history of income inequality across the industrialized nations. My first book, The State and the Stork (University of Chicago Press, 2012) winner of the Pacific Coast Branch of the American Historical Association's PCB Book Award for 2013, examines the debates and policy outcomes surrounding the perceived economic and environmental consequences of the fantastic growth of the population in the United States throughout the nation's history. You can read more about the book, and hear me interviewed about it, at stateandthestork.com.
My second book, Fighting Foreclosure (with John Fliter in the KSU political science department; University Press of Kansas, 2012), details the mortgage and agricultural crises of the 1930s and the Supreme Court's upholding of Minnesota's mortgage moratorium in the landmark Home Building & Loan Association v. Blaisdell (1934) decision.
Here at K-State I teach classes in American Political Development (a fancy term for political history), economic history, and a range of classes in modern U.S. history including a new class on the History of Conservatism. I am also Book Review Editor for Kansas History: A Journal of the Central Plains. When I am not being an historian, I enjoy hiking, running, golf, and skiing, both downhill and cross country (I am one of the 600 Americans who enjoys watching the Cross Country Skiing World Cup races on the internet) ... and the hopeless pursuit of the clutter-free life. I am also waiting for an MLB salary cap to save my Baltimore Orioles.
Select Publications
The State and the Stork: The Population Debate and Policy Making in US History, (University of Chicago Press, 2012)
With John Fliter, Fighting Foreclosure: The Blaisdell Case, The Contract Clause, and the Great Depression, (University Press of Kansas, 2012).
"'Kick the Population Commission in the Ass': Richard Nixon, the Commission on Population Growth and the American Future, and the Defusing of the Population Bomb," Journal of Policy History 22 (January 2010): 23-63.
"The Original Housing Crisis: Suburbanization, Segregation, and the State in Postwar America," Reviews in American History 36 (June 2008): 259-69.
Courses Taught
Undergraduate:
HIST 252: The U.S. Since 1877 (the "Survey")
HIST 300: Introduction to History
HIST 533: Conservatism in America
HIST 533: The U.S. Since 1945
HIST 533: America in Depression and War (U.S. 1929-1945)
HIST 547: The Economic History of the United States
HIST 586: The Advanced Seminar in History
Graduate:
HIST/POLC 810: Security Studies Methodology
HIST/POLC 815: Security Studies Research Seminar
HIST 909: The Twentieth-Century United States
HIST 928: The Eisenhower Seminar
HIST 984: American Political Development