NBAF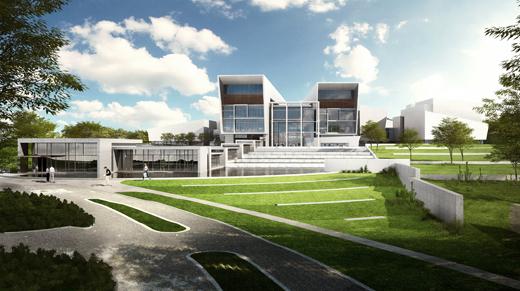 Thank you for visiting the K-State Governmental Relation's National Bio and Agro-Defense Facility page.
Below you will find interesting information about the history of the project and important updates about the progress of NBAF's construction. Please feel free to direct any other questions you might have to kstategr@k-state.edu.
Copy of Landon Fulmer's January 24, 2012 testimony to the Kansas House Committee on Veterans, Military, and Homeland Security. Fulmer, who serves as the Steering Committee Executive Director, provides an update to the committee on the status of the NBAF project.
Governor Brownback's NBAF Letter
In this letter, Governor Brownback expresses his excitement about the benefits Kansas will receive from NBAF. Additionally, he comments on the need for the facility to protect America and maintain the agriculture production we are currently enjoying.
Economic Impact Report of NBAF
This document presents the results of a study conducted to forecast the impact the National Bio and Agro-Defense Facility will have throughout the State of Kansas and the region.
The Risk Analysis presents findings on potential outcomes related to the NBAF project.
This document provides a very brief background on the Steering Committee and a list of all committee members.
This one-page narrative provides a brief overview about the process of bringing NBAF to Kansas State University.