Committee on Governmental Issues (8020)
The 8020 Committee on Governmental Issues is a campus-wide group that brings together constituents from across the University. The specific charge of the Committee is listed below.
To communicate with campus constituencies on issues regarding the Kansas Legislature and Kansas Higher Education
The committee will design and coordinate advocacy efforts on behalf of university stakeholders
Report to the President of the University

SAVE THE DATE!! The 2015 Cats in the Capitol will be held on Wednesday, February 18, 2015 in the Kansas State Capitol, 1st floor Rotunda. Come visit our K-State displays, enjoy Call Hall ice cream, and visit with faculty, staff and students from all across campus.
Each year, dozens of leaders from across campus travel to the State House in Topeka to distribute cookies and ice cream to our legislators. Cats in the Capitol is an opportunity for our university's faculty, staff, and students to thank our state leaders for their hard work and dedication throughout the session. The event is held around February 16 every year in commemoration of K-State's birthday and in celebration of Kansas State University's success throughout the year. At this year's Cats in the Capitol, more than 40 purple-clad K-Staters distributed 650 cookies and 800 cups of ice cream to legislators and staff.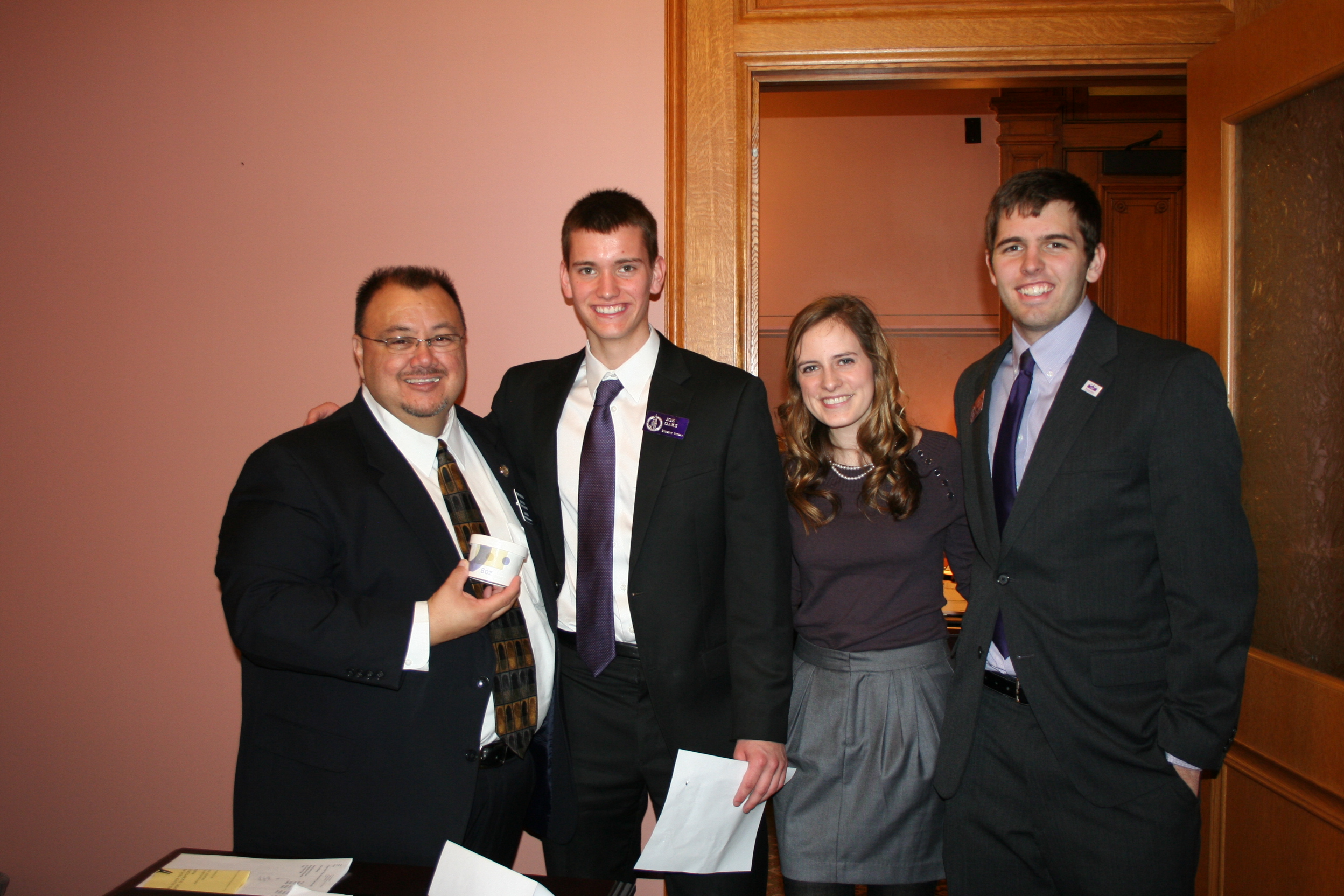 Recognition of Wildcat Caucus
In January, sixteen K-Staters headed to Topeka for the annual Recognition of the Wildcat Caucus. Each year, K-State gives our alumni, who are newly elected, K-State name plaques in celebration of their commitment to Kansas State University and dedication to serving the State of Kansas. This year, we presented ten new legislators their name plaques. Additionally, all of our alumni received a plaque commemorating K-State's 150th birthday as a symbol of our appreciation