Henry C. Gardiner Global Food Systems Lecture
Why there doesn't need to be a global food crisis
Sara Menker, Founder and CEO
Gro Intelligence
Monday, October 8, 2018, 7 p.m.
McCain Auditorium, Kansas State University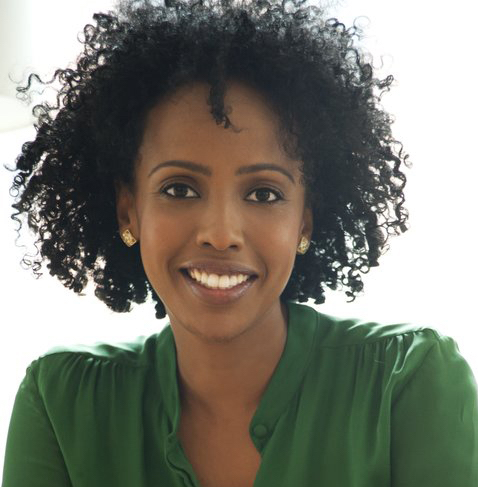 Sara Menker is founder and CEO of Gro Intelligence, a technology company that is bridging data gaps across the global agriculture sector, empowering decision makers and creating a more informed, connected, efficient and productive global agriculture industry.
Prior to founding Gro, Menker was a vice president in Morgan Stanley's commodities group. She began her career in commodities risk management, where she covered all commodity markets, and she subsequently moved to trading, where she managed a trading portfolio.
Menker is a trustee of the Mandela Institute For Development Studies (MINDS) and a trustee of the International Center for Tropical Agriculture (CIAT). She was named a Global Young Leader by the World Economic Forum and is a fellow of the African Leadership Initiative of the Aspen Institute.
Menker received a B.A. in Economics and African Studies at Mount Holyoke College and the London School of Economics and an M.B.A. from Columbia University.
January, 2015 -- Robb Fraley, Monsanto
October, 2015 -- Greg Page, Cargill, Inc.
October, 2016 -- Jay Famiglietti, University of California-Irvine
September, 2017 -- Jason Clay, World Wildlife Fund
The mission of the Henry C. Gardiner Global Food Systems Lecture Series is to provide science-based education about the global food systems. The series allows university students, faculty, staff and Kansas citizens to interact with U.S. and international food industry leaders.