Henry C. Gardiner Global Food Systems Lecture
Feeding the World, Sustaining the Planet
Jason Clay, Sr. Vice President, Markets and Food
World Wildlife Fund
Monday, September 11, 2017, 7 p.m.
McCain Auditorium, Kansas State University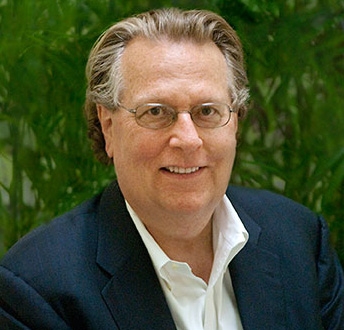 Jason Clay, Senior Vice President for Markets and Food at World Wildlife Fund, works with some of the world's largest companies to reduce their impact on the environment.
In addition to his work with WWF, he is the author of 20 books and is National Geographic's first-ever Food and Sustainability Fellow. Clay created one of the first U.S. fair-trade ecolabels and has been involved in developing many other standards for commodities such as cotton, shrimp and sugarcane.
Early in his career, Clay received a PhD in Anthropology and International Agriculture as a result of his interest in sustainability from working on and then running the family farm. Over the course of his career, he worked with the U.S. Department of Agriculture, taught at Harvard and Yale and was awarded the 2012 James Beard Award for his work on global food sustainability. He spent 15 years working on human rights with indigenous people, refugees and famine victims.
Dr. Clay's Sept. 11 talk on feeding the world while sustaining the planet is free and open to the public.
January, 2015 -- Robb Fraley, Monsanto
October, 2015 -- Greg Page, Cargill, Inc.
October, 2016 -- Jay Famiglietti, University of California-Irvine
The mission of the Henry C. Gardiner Global Food Systems Lecture Series is to provide education and science to the global food system. The series allows university students, faculty, staff and citizens to interact with leading U.S. and international food industry officials.