Henry C. Gardiner Global Food Systems Lecture
Water, Food, and Energy: Interwoven challenges to sustainable resource management
7 p.m.
October 3, 2016

Jay Famiglietti, hydrologist and professor, Univ. of California-Irvine

Kansas State University McCain Auditorium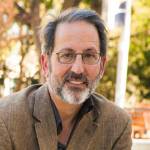 Jay Famiglietti is a hydrologist and professor of earth system science and of civil and environmental engineering at the University of California in Irvine. He is on leave from teaching through June, 2016 to serve as the senior water scientist for the NASA Jet Propulsion Laboratory at the California Institute of Technology.
Jay's research using NASA satellites to track dwindling global freshwater availability has garnered international attention.
Read full bio (pdf)
January, 2015 -- Robb Fraley, Monsanto
October, 2015 -- Greg Page, Cargill, Inc.