Careers in Geology
Over the next decade, it is expected that there will be a continuous demand for graduates with geology degrees (see Bureau of Labor Statistics). This demand is partially due to the fact that the number of geology students nationwide is running far behind demand, especially within the energy, environmental, and mining sectors and also due to ongoing and future retirements in these sectors.
Masters-level graduates will have the widest selection of opportunities, for employers in most fields recognize this as the minimum 'career-level' degree, with which a person can expect to advance to higher responsibilities within a company. Indeed, many major corporations hire geologists only at the M.S. and Ph.D. levels. However, numerous opportunities exist for B.S. graduates. For example, a number of our recent B.S. graduates have been hired by oil and gas companies, oilfield services companies, and regional/national environmental firms.
Geoscientist salaries are among the highest of all STEM sciences (e.g. chemistry, physics, biology, etc.). Energy and mining salaries tend to be the highest (see recent American Association of Petroleum Geologists salary data) and M.S. graduates start at substantially higher salaries than B.S. graduates.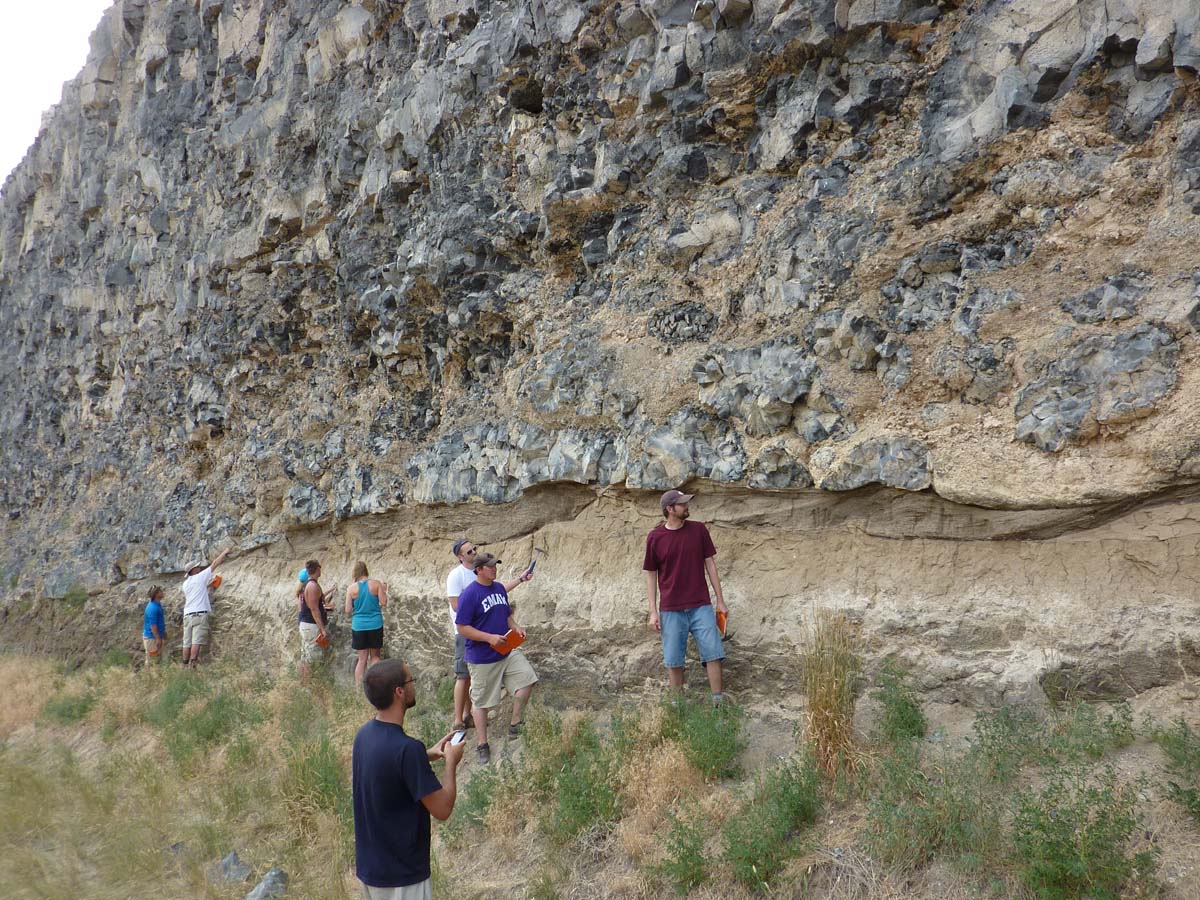 Career Development
At present, the Department of Geology offers the B.S./B.A. degree and the M.S. degree in geology. Because graduates with these degrees most often gain employment within the corporate and government sectors, we are well positioned to carry out the theme function of a land grant university, which (loosely stated) is to benefit the State of Kansas by preparing students to become productive members of society.
We look upon the B.S./B.A. degree as a broad exposure to the core elements of geology. At the M.S. level, our students select a general area for further study, and prepare themselves for further study or career employment.
Nearly all of our M.S. students either go on for further study, or receive solid, career-building offers from significant agencies or corporations. We also see most of our B.S./B.A. graduates go on for master's degrees or well-paying jobs. Many of our M.S. students also participate in summer internships that often lead to job offers when they graduate. In addition, many of our advisory council members are in a position to interview our students in informal settings, and many careers have been launched in this manner. We also encourage our students to attend meetings of professional societies (e.g. for presenting research results and professional networking); our alumni and the department support these efforts with funding.