IDENTIFICATION BADGES
The Division of Facilities makes plastic ID badges for their own employees as a means of identification and to be of help to the campus community in knowing who we are since we often are in areas where departments do not expect strangers. We also find that this helps visitors to our campus find a friendly and knowledgeable person when they need guidance or directions.
The following are examples of ID badges currently being used by our personnel. If ID's are found, we ask that you return them to Dykstra Hall.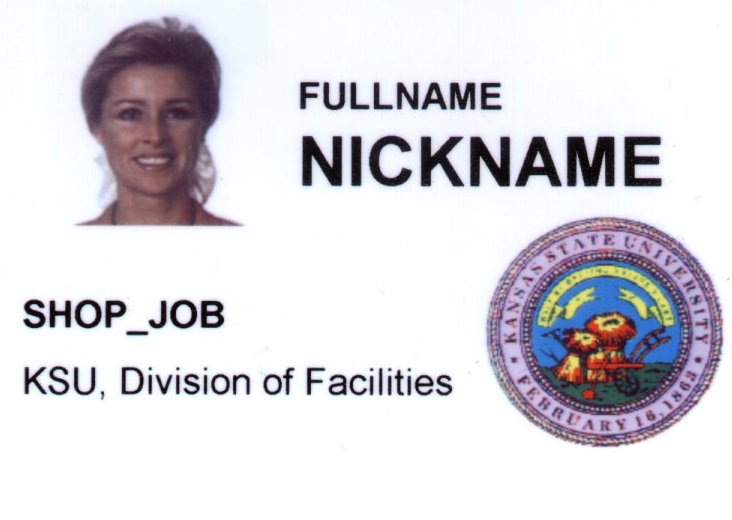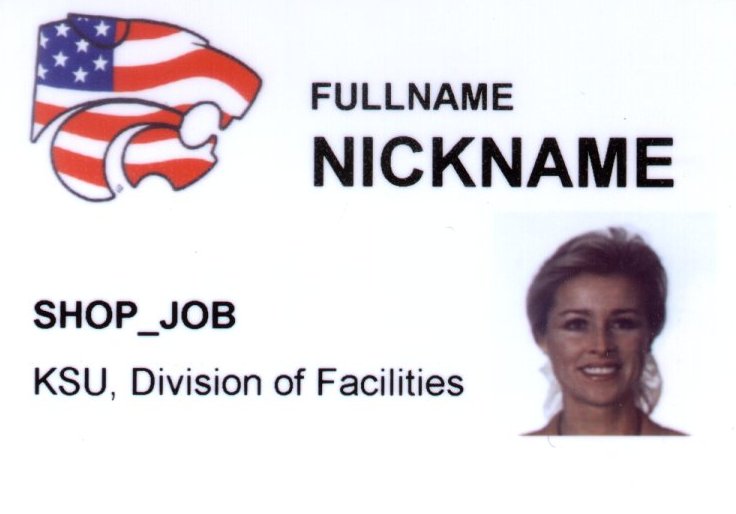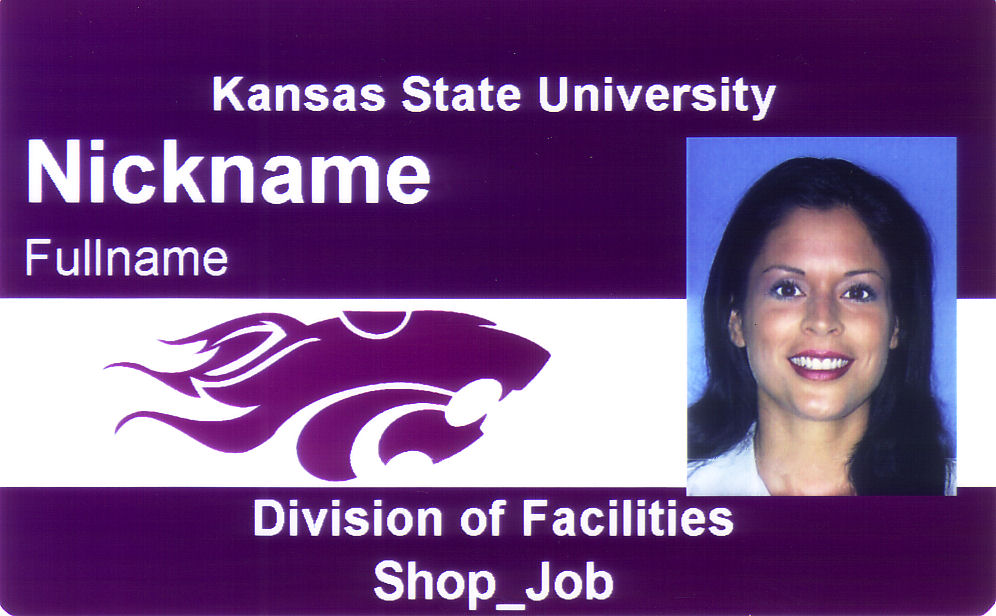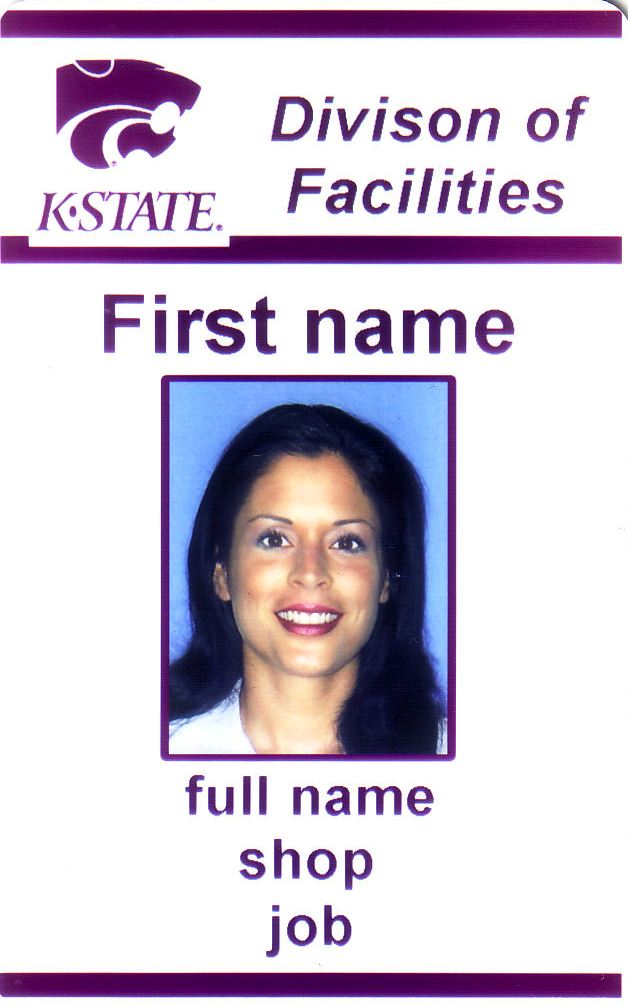 We also contract with several departments on campus for their identification needs. If you desire this service, we will be glad to talk with you directly, answering questions and making an estimate of the cost and services we can provide. We do not encode magnetic stripe cards for departments, but can print the front of the cards for you. Please contact Training and Safety at 532-1715.