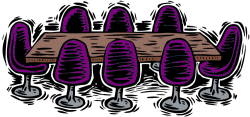 F.A.C.T.
What is F.A.C.T.
This employee group had its organizational meeting in August 1994. It's primary focus has been to promote participative management by involving employees in making decisions that effect their work. It also serves to enhance the lines of communication by getting employees and directors together quarterly in an open forum style meeting. And we hope that through these combined efforts we strengthen the atmosphere of trust and mutual respect among all employees and the administration.
Who can be a member of F.A.C.T.?
Representatives are all volunteers and come from work areas that wish to participate. Representatives are asked to keep their work area up-to-date on issues being discussed and they are asked to present opinions that reflect their whole crew's interests.