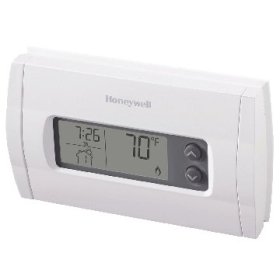 HVAC SHOP
The HVAC (refrigeration) shop is responsible for all the air conditioning on campus and handles the refrigeration needs of departments. There are approximately 1700 window air conditioners, 300 central air units, and 10 building chillers. HVAC installed and monitors the Campus Energy Management System, which controls building temperature, humidity, dew points, air handling units, etc., through a computerized system for Ackert, Dole, Seaton, Waters, Hale, Chem/Biochem, McCain, and the Natatorium. This equipment starts automatically and has a built in warning system that alerts the shop if there is a problem.
Zone Preventive Maintenance
ZPM maintains campus lighting and performs preventive maintenance in the 70 teaching buildings. The primary responsibilities are to service all building equipment, lighting, and campus walk lights. The 70 teaching buildings on campus are divided into 5 zones. ZPM employees are in each building 4 times a year. Their job duties in each zone include troubleshooting, inspecting, maintaining, and servicing at scheduled intervals in excess of 800,000 square feet of building equipment such as air handler units, air compressors, air dryers, unit ventilators, exhaust fans, electric motors, hot and chilled water pumps, condenser, condensate, and sump pumps; cleaning and keeping drain lines, drain pans, down spouts, and gutters free of debris. Lubricating pulleys, sheaves, bearings, and motors; changing oil and filters; repairing and maintaining building lighting, walk lights, classroom furniture, and flooring. This includes troubleshooting and replacing bulbs, ballasts, light switches, dimmer switches, wall outlets, breakers, fuses, electric motors, door hardware, ceiling tile, floor tile, base cove, classroom teaching aids, and flush valves.