Lindsay Thompson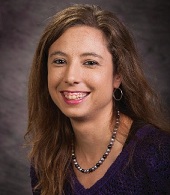 Office: Physics
Address: 116 Cardwell
Phone: 785-532-1607
E-Mail: lindsay@ksu.edu
Senate Position: Co-Chair, Public Relations Committee
Short Biography:
I was born in Ellsworth, KS and grew up on a family farm in the area. I moved to Manhattan, KS to attend Kansas State University, and liked it so much we stayed in the area. I am married and have two children.
Brief Work History:
I have been employed on campus more than ten years, not including my student position at Facilities. I accepted a full time position as the Office Manager with the Department of Mathematics in 2000. Then in 2003, I promoted to an Accounting position with the Department of Physics where I have been more than 7 years.
Personal Interests:
I enjoy spending time with my family and friends. I also enjoy working in the yard and garden. Reading and remodeling are other things I also enjoy. I also enjoy playing with our cats.