Earthworms Across Kansas
Description:
"Earthworms Across Kansas" (EAK), a citizen-science project lead by Dr. Bruce Snyder of the Division of Biology, encourages K-12 students to engage in hands-on science research. To date, it has involved over 4,000 students across Kansas exploring the life and habits of invasive earthworms. Students have collected specimens and sent them to K-State for tissue sampling and identification.
The EAK project has improved understanding of earthworm invasions, made teachers more aware of citizen science programs,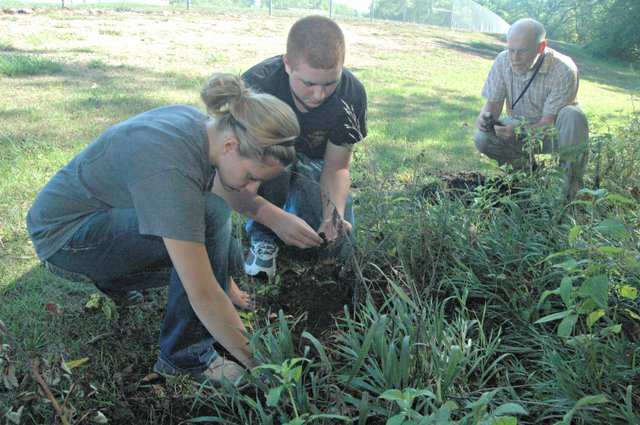 and allowed K-12 students to contribute to scientific research.
Offering:
Ongoing
Contact:
Website:
Program Partners:
Division of Biology, K-12 Students, and K-12 Science Teachers
Institutional Impact Area(s):
Environmental Understanding and Protection
Audience:
KSU Students, K-12 Students, and K-12 Teachers