News Features
Technology: How Greensburg is bridging the information apartheid
K-State Engagement E-News, Special Edition, May 2008 (PDF)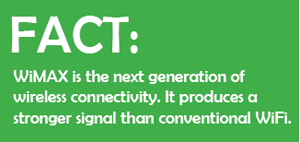 The next generation of wireless technology is here. For users, it functions exactly like WiFi — your computer will pick up a signal and connect to the Internet. But for rural Kansas residents, this technology is transformative.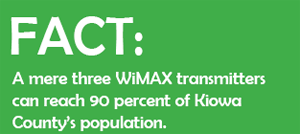 In the past, rural residents relied on dial-up or satellite Internet connections. Neither of these is a good option — dial-up is extremely slow, and satellite is expensive. But Greensburg's new technology will change all that.
For a mere $40 a month, residents will have access to unlimited online information from anywhere in Kiowa County. The area will only need three WiMAX transmitters to reach almost the entire county. According to Bert Biles, associate director of the National Institute for Land Management and Training, this technology will cost less than $300,000 for all three towers. Airspan Networks has already offered to pay for one.
This technology, combined with the new technologies of the Community Media Center, will help empower residents to create their own media and become more active participants in local discussions.