News Features
K-State architecture students design green structures for Greensburg residents
K-State Engagement E-News, Special Edition, May 2008 (PDF)
Last spring, Greensburg, Kan., was devastated by an F-5 tornado. About 90 percent of the town was completely destroyed; and many Greensburg residents were left with no material possessions. Many communities would simply re-build their town in the same manner as before, and as quickly as possible. But Greensburg residents decided it was time for a radical change. The community is choosing to go green. And K-State students are helping with the process.
A group of K-State architecture students are taking skills they learned in the classroom and applying them in a real-world context. They are taking their knowledge off paper, and into real life. This process can be difficult at times; but students say it's also very rewarding.
"We wanted to do something that would actually benefit people, real people," architecture student Aaron Vanderpool said. "Our projects don't just sit at K-State."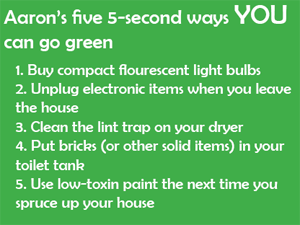 Vanderpool explained that real-world projects allow students to graduate with a deeper sense of how things fit together, and how concepts come to life. These community-oriented projects allow K-State students to show employers that they can not only conceptualize a design, but also that they have the skills to make it work in the real world. This process is not always easy.
"Our teacher would often think, they're so about to fail with this concept," Vanderpool said. "But then we'd figure it out on our own, and that was so much better."
The series of projects, known as Greensburg Cubed, will bring several 1,000 ft cubed pavilions to Greensburg residents. Different cubes serve different purposes for the community, but each cube is full of "green" technologies.
For example, the Ice Cube will work for water filtration and supply. This project is funded by a CECD partner, WaterLINK. Architects working on this project hope the cube will teach Greensburg residents how to conserve water in a variety of ways.
Another cube, Green Haus, will teach residents how to add easy green elements to their homes. This learning pavilion will teach both K-State students in the design process and Greensburg residents once the project is completed. Such relationships are often mutually beneficial for the students and the communities they serve — both parties gain valuable skills or services in the process.
"Students have a real passion for helping people," Vanderpool said. "We're young, we have energy, and when we get pent up in the classroom, we can actually go out and do something."