National Engagement Presenters for the 2014 Engagement Symposium
The Symposium opened with a welcome from K-State Provost April Mason. She was Colorado State's representative to the Association of Public and Land Grant Universities' Board on Human Sciences, where she has been on the executive committee since 2005 and board chair beginning in 2009. Mason is author or co-author of 24 refereed publications, 40 published research abstracts and seven book chapters and proceedings.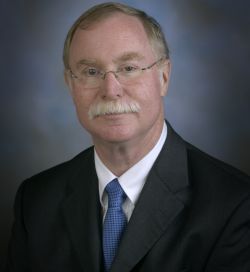 Dr. Lou Swanson is the Vice President for Engagement/Director of Colorado State University Extension. Swanson, a rural sociologist, has spent the majority of his career focused on public policy associated with the sociology of agriculture and rural community studies. He has written numerous journal articles and book chapters and has authored or co-authored six books on rural communities in the United States.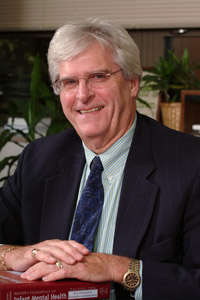 Dr. Hiram Fitzgerald is the Associate Provost for University Outreach and Engagement at Michigan State University. He is president of the Engagement Scholarship Consortium, a member of the Board of Directors of the Academy of Community Engagement Scholarship and the Transformative Regional Engagement Networks, is co-chair of the Committee on Institutional Cooperation's Committee on Engagement, a past member of the Association for Public and Land Grant Universities' Council on Engagement's Executive Committee's Board of Directors. Fitzgerald's major areas of research include implementation of systemic community models of organizational process and change, the broad issues related to the scholarship of engagement.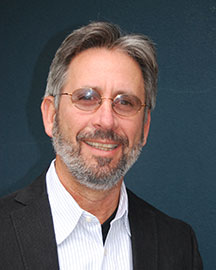 Dr. Seth Pollack is the faculty director of the Service Learning Institute at California State University, Monterey Bay, one of the few public universities in the country to have integrated a service-learning requirement in all undergraduate programs. For the past 17 years, Pollack has provided overall leadership in institutionalizing service-learning in higher education, and his work in integrating issues of diversity and social justice as a core component of service learning courses.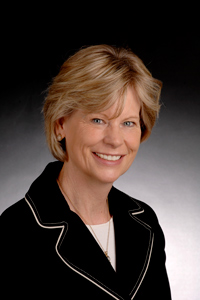 Dr. Valerie Paton is the former Vice Provost of Texas Tech University and a Fellow with the American Council of Education at Texas Tech's Health Sciences Center in El Paso. As a tenured associate professor in Tech's College of Education, Paton's research interests include higher education policy and law, engagement, online learning, planning and assessment. Paton represents Texas Tech as Secretary of APLU's Council on Engagement and Outreach Executive Committee.