Nutrition and Menus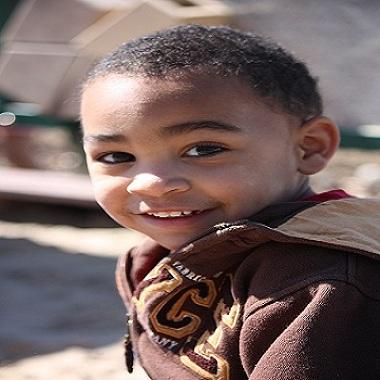 Nutrition
The Child Development Center has always been conscientious about the food being served to our children. Within the last couple of years major changes have been made to our menus that are in line with the Federal "Let'sMove! Childcare" goals, these goals are to raise a healthier generation.
As such, the CCD no longer serves any fried foods such as french fries or tatertots, and we've removed food that mimics fast food such as burgers and fries. Pizza remains on the menu, however it only appears once a month. Our menu is now made up of lunches such as whole wheat macaroni and cheese served with steamed broccoli and fresh grapes or turkey meatballs served with spinach salad and fresh red apples.
The center now serves fruits and/or vegetables at all breakfasts and lunches and most of the time the fruit is fresh or frozen and not canned. If the fruit is canned, it is canned in its own juices and not syrup. Our breakfast are made up of low sugar cereals such as rice krispies and cheerios or fresh, whole grain toast with reduced sugar preserves or jelly. Gone are the donuts and pop tarts.
Additionally, K-State CCD provides access to water during meals and throughout the day. We no longer serve sugar sweetened drinks or fruit juice. We have switched from 2% to 1% milk for children older than 2yrs.
Child and Adult Care Food Program (C.A.C.F.P)
The Center is part of the United States Department of Agriculture (U.S.D.A.) Child and Adult Care Food Program (C.A.C.F.P) and as such, must follow the federal regulations for this program that outline a Meal Pattern for each meal served at the Center.Each child must have a "C.A.C.F.P Enrollment Form" on file prior to receiving meals at the Center.The goal of the CACFP is to improve the health and nutrition of participants while developing good eating habits and supporting nutrition education. As such our menus provide Vitamin C and Iron daily, Vitamin A at least twice a week, cookies or sweet snacks no more than twice a week and fresh fruit and/vegetables every day.
Menus
You can find your child's weekly menus posted on the Parent Information Board located in each classroom. The Center's meals and snacks are contracted through the Kansas State University Student Union and are prepared in the Center's kitchen.
Children enrolled in "Full-Time" care receive breakfast, lunch, and afternoon snack.
Children enrolled in "Before and After School" care receive breakfast and an afternoon snack. Lunch is served only on USD 383 ½ days and "no school" days.
Useful Nutrition Websites
www.cnpp.usda.gov/dietaryguidleines.htm