Cats' Cupboard: The K-State Food Pantry
Cats' Cupboard is open to all K-State students. We encourage students to take food, hygiene, and cooking equipment that correspond with their personal needs, and may utilize the pantry as often as they see fit.
We are located in the basement of Fairchild Hall in room 009 and can be located via the east entrance (near McCain) or from the main ramp the North (main) entrance by taking the elevator or stairs to the lower level.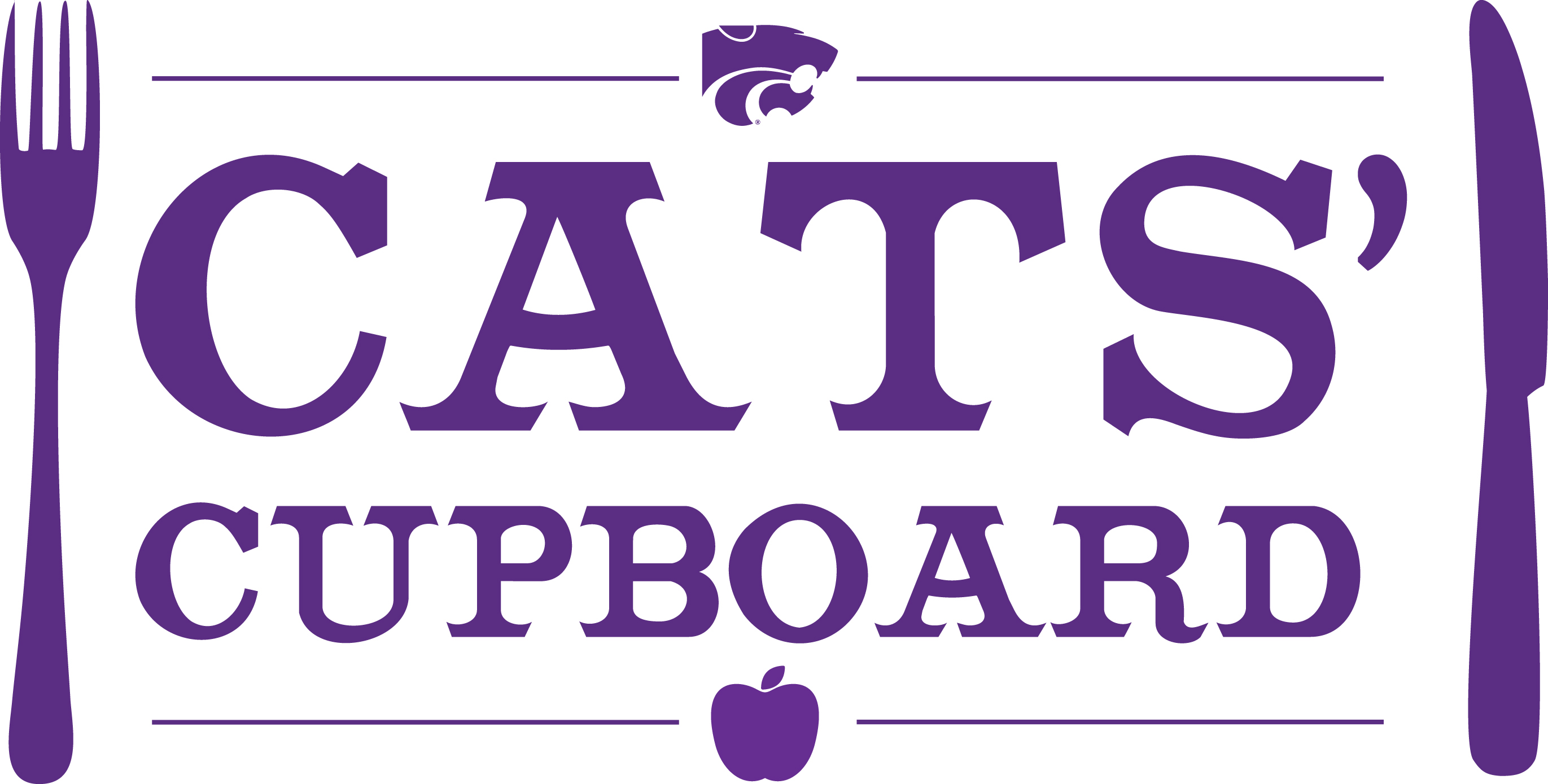 How it Works
At the time of your first visit you will fill out a first-time user survey and scan your K-State ID. You will need to bring and scan your ID at each additional visit thereafter. If you do not have your K-State ID on you during a visit, we can look you up by name in OrgSync.
We encourage you to bring your own reusable bags, however we typically have boxes and plastic bags on hand for you to fill as you need.
Upcoming Events
OPEN CUPBOARD