Resources for Graduate Teaching Assistants

Welcome, GTAs!
On the CATL site you will find helpful hints and tips on teaching and learning and valuable resources for your career as a student and as an instructor. Many resources are available to you in our Hoyt Commons Library in 215 Fairchild Hall. Check out our new Teaching and Learning Online Library system, here: http://catl.ind.opalsinfo.net
Visit the links to your left to find out more about K-State and what the Center for the Advancement of Teaching and Learning can do for you!
If you ever have any questions or concerns, call or e-mail Dr. Jana Fallin at catl@k-state.edu or 755-532-7828 to set up an appointment.
Congratulations to all of the students who earned certificates for the GTA Recognition of Achievement in Professional Development for 2012-2013!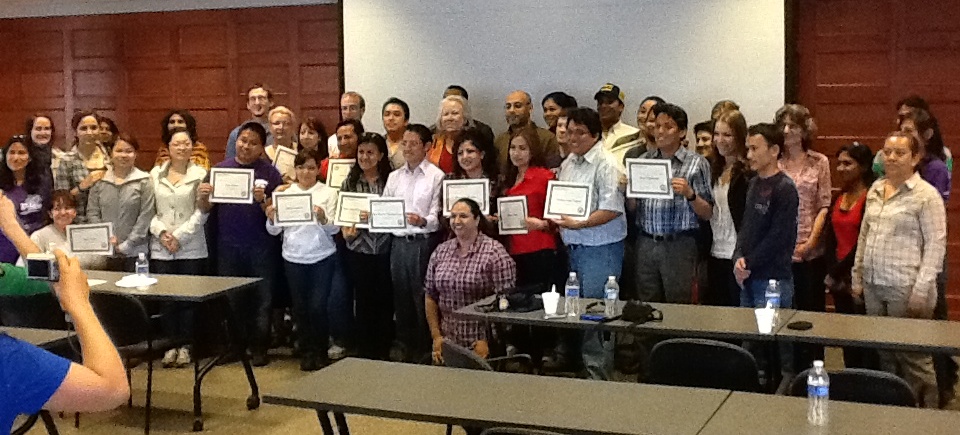 54 Graduate students attended 10+ GTA events related to teaching and learning and completed a teaching observation requirement.
Well done! Below are more photos from our GTA Professional Development series award ceremony and pizza party.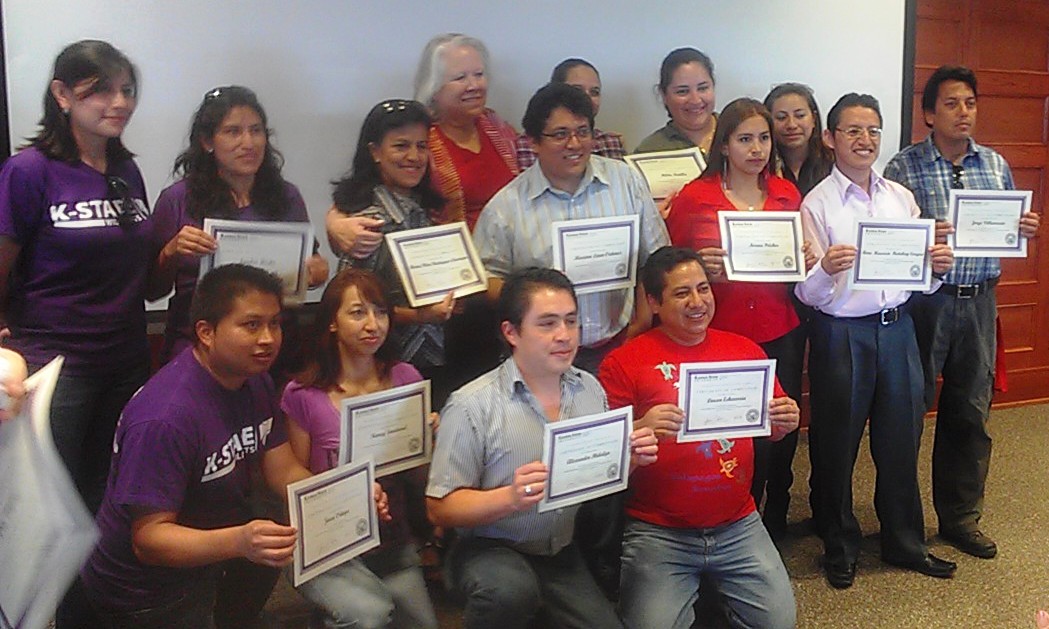 Ecuadorian students from K-State's "Go Teacher" program proudly display their certificates of achievement in professional development.
Jessica is *really* enjoying the pizza!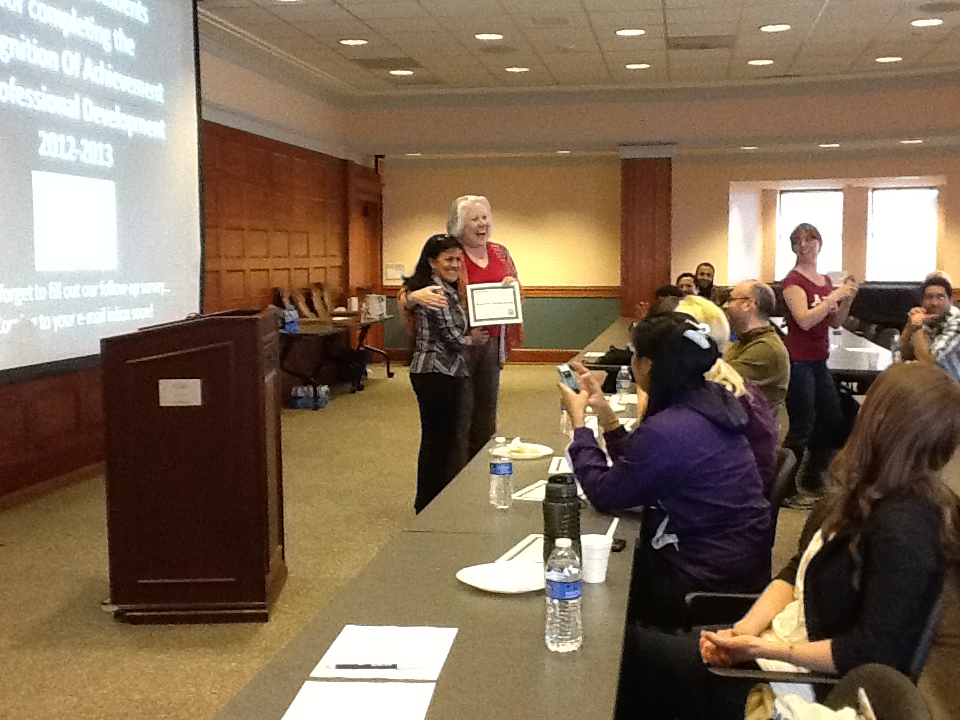 A great photo-op with an award-winner (Maria) and Dr. Fallin
---
The 7 Habits of Highly Effective GTAs by Kelby L. Polfer
Click below to flip through an excellent resource and guideline for teaching your peers!
Past Events
August 23, 2012: GTA Training Event
September 25, 2012: "The Nuts n' Bolts of Teaching" w/ Jana Fallin
October 2, 2012: "Hot Topics, Cool Tips: Handling Academic Integrity Issues" w/ Camilla Roberts
November 6, 2012: "Hello Hale, Goodbye Confusion!" w/ Sara K. Kearns and Melia Fritch
December 4, 2012: "T'was the Night Before Finals" with Jana Fallin and Manpreet Rai
January 24, 2013: "Avoiding Powerpointlessness in your Lectures and other Tips on Teaching Styles" with David Fallin
February 6, 2013: "OMG! My Professor Just Tweeted Me!" Using Technology in the Classroom with Rebecca Gould
March 5, 2013: "Diversity in Your Teaching: Today's Global World and Multicultural Competencies in Teaching" with Gabriela de Sabates
April 2, 2013: Counseling Services At-Risk Training with Dorinda Lambert
April 10, 2013: The Office of Student Life and You! with Heather Reed
May 7, 2013: GTA Wrap Up Pizza Party and Panel Discussio