Derrick Weishaar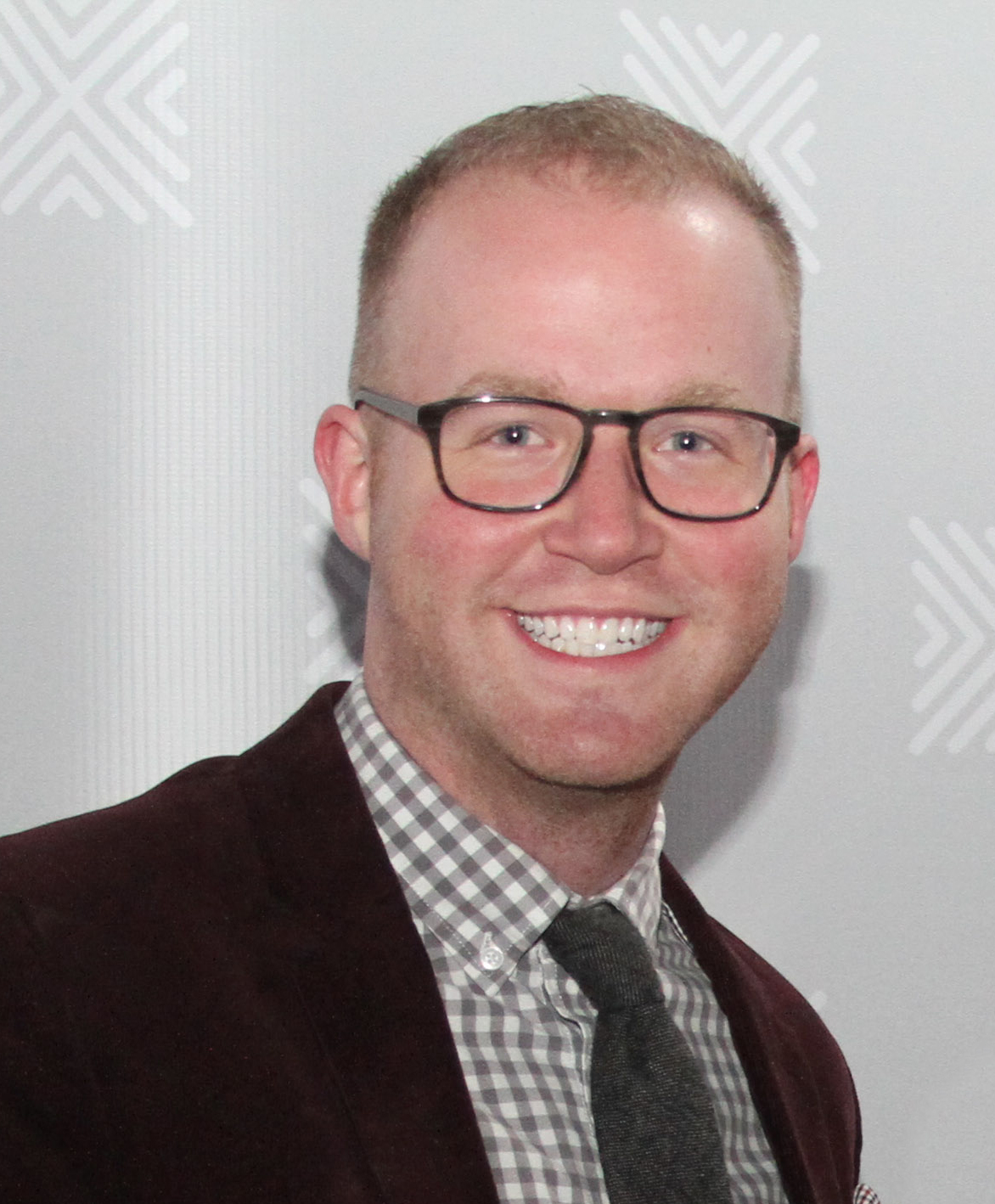 K-State graduation year: December 2014
Degree: Bachelors of Fine Arts in Graphic Design
Current employer: VML
Position: Creative Services Designer
How many times, if any, did you change your major during college?
Only once (if it counts as a major change): I started out as open option my first semester then declared second semester of Freshman year.
Describe the process of choosing your major.
I had an idea going into college that I wanted to do something in the arts, I just wasn't entirely sure that graphic design was the correct path. After taking a few art foundation classes during my time while undeclared, I realized that graphic design was the perfect combo of art and future financial practicality for me.
What activities/organizations were you involved in while in college?
K-State Theatre
Kansas State Theatre Organization
Cadence Men's A Cappella
The K-State Chapter of the American Institute of Graphic Arts
K-State Choir
K-State Marching Band
Did you complete an internship or have related work experience prior to receiving your job?
Yes, I was an intern with VML the summer of 2014. In addition to that internship (which led to my job), I was also an intern in the Advertising Production department of the K-State Collegian for two semesters. To me, interning is incredibly important because it's such a practical application of the skills you learn in school. It really makes it clear if this is the route you should take or not. If the position isn't right, you're only out a few months, not years. Additionally, any way to apply skills outside the classroom leads to a solid foundation as you start your career after college.
Describe the process of finding your first job.
I first learned about VML in class when the K-State Chapter of the American Institute of Graphic Arts (AIGA) went to Kansas City for advertising agency tours. After that visit, I decided I wanted to apply for the annual summer internship. If it weren't for that class visit, who knows where I would be right now. The interviews, selection process, and internship were some of the most challenging experiences I had ever had to that point but without them, I don't think I would've gained the real world perspective I needed before I graduated. Plus, not only did I create some of my best work ever in those 3 months, I secured an amazing job right out of college, which had been a goal of mine since I was a freshman.
Briefly describe a typical day at your job.
VML is a global advertising agency with 26 offices and almost 3,000 employees worldwide. Because of the sheer size of this company and some of the clients we represent, I am constantly busy, but in the best way possible. My team, called Creative Services, is considered the jack-of-all-trades team, in that we work with all clients across multiple platforms, whether that means print design, web design, or motion graphics. Our days consist of working with client managers and team leads to create the best work possible for the client. My team is great because unlike client-specific teams, I get to touch work from many different clients around the world.
What do you enjoy most about your job?
There are almost too many things to name. The work, the people, the amazing company involvement in the community, the list could go on and on. Overall, I think the thing that is so amazing to me is that no one is too busy to take the time to make everyone feel welcome and comfortable. We refer to our CEO by his first name and he welcomes office visits for questions or just to say hello. There is a level of respect from the bottom level to the top that I'm not sure I expected in a company as big as VML. It is very evident that employees are valued for what they contribute.
What are the most challenging aspects of your job?
Clients are definitely frustrating at times and ask a lot which sometimes means many hours after the standard 40 hours per week. You definitely have to be passionate to work in a fast-paced environment like this because both the client and company as a whole expect a lot from each and every employee. That said, I still look forward to going to work every day.
What advice would you give someone interested in your field?
BE CONFIDENT. If you trust your work and know how to talk about it, it is extremely evident and vital to your success. I noticed this while still a student and especially now that I contribute to hiring decisions. Never apologize for work in your portfolio and if you feel the need to, take the project out of your book. You are only as strong as your weakest piece. Participate in as many practice portfolio reviews while still a student as possible. You'll develop your presentation skills prior to when you need it to land that dream job. This field certainly isn't easy but it is worth it if you have the passion and drive to get to where you want to be.
For more information, Derrick can be reached at derrick.weishaar@vml.com or derrickweishaar@gmail.com