Jordan Roberts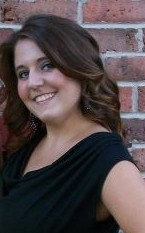 K-State graduation year: May 2013
Degree: Theater/Dance
Current Employer: City of Manhattan
Position: Lead Dance Instructor
How many times, if any, did you change your major during college?
I never changed my major. I came in as a Dance major and graduated as one.glad.
Describe the process of choosing your major.
I wanted to study and pursue a career in a field that I loved. I had been dancing for fourteen years before I graduated from high school and teaching dance for five. I could not leave that part of my life behind me when going to college so I knew I had to major in Dance. Deciding to major in Dance at Kansas State was the best and smartest decision for me.
What activities/organizations were you involved in while in college?
Kansas State Tap Dance Ensemble

KanDance (Dance Student Organization)

WinterDance and SpringDance

Student Senior Dance Concert
Did you complete an internship or have related work experience prior to receiving your job?
I had been teaching in my hometown before coming to Kansas State, while being a student I was approached to teach for the City of Manhattan.
Describe the process of finding your first job.
I was approached by a fellow dance student that worked for the city's dance studio. She asked me if I was interested in teaching dance with (under) her. I filled out an application and then received to teaching position.
Briefly describe a typical day at your job.
I like to arrive fifteen minutes before the class starting time, for example a 5:30pm start time I arrive at 5:15pm. I turn all lights on, sign in, get attendance set up, and wait for students to arrive. After students arrive we enter the studio do a warm up, "free dance", work on technique, and then finally choreography.
What do you enjoy most about your job?
The best part of my job is working with the students and seeing how happy they are when they get something right. When they find out who they are through dance. It really is an amazing feeling.
What are the most challenging aspects of your job?
The most difficult aspect is finding the correct pace for my classes. It is very rare for my classes to be filled with all of the same level of dancer.
What advice would you give someone interested in your field?
Do not be afraid of this field because it is hard to make a living. You don't enter this field to make money you enter it because without having it (dance or really whatever art) in your life something will always be missing. You can find other jobs to make the money but you can't replace your passion.
What were the stepping stones that led to your current career?
Continuing to take dance classes and creating relationships with those I dance with. You never know when someone that you work with will want to work with you again, leading to jobs.
Has your career path taken any unconventional turns that you never would have expected?
I have not made any career changes and my path hasn't taken any conventional turns. My goal has always to be a teacher and then added choreographer to that as a student.
What job have you enjoyed the most and why?
Teaching dance will always be my favorite job because I love doing it. Though as a student I was given the opportunity to work in the Dance program as a staff assistant. Being able to be involved in a program that I loved was so rewarding.
What were the major lifestyle changes your first year out of college that made the transition hard from college to the world of work and how did you adapt?
This is my first year out of college and my dance teaching career is going really well. Now I am looking for a good job to have during the day that will allow me to continue to teach. It is stressful knowing that I need a job in order to make rent and live but I will find one that allows me to live and keep my passion.
What was the one thing you did in college that has had the most impact on your life or career?
I believe that being so involved in the dance program as well as meeting so many people has allowed me to keep good connections in the dance world. It has also given me a wonderful foundation for my teaching and choreography.
What tips do you have for current undergrads about opportunities they should definitely take advantage of while they are in school?
Audition, Audition, Audition!
Do not let your own insecurities hold you back.
I was so insecure that I didn't allow myself to audition for the first WinterDance performance something that I have always regretted. I auditioned for every show after that.
Take as many classes as possible.
Find what you are good at, work on that, but do not ignore the other styles. It is important to have an understanding of all styles, it will give you more opportunities. You also have to be self motivated be prepared to work outside of class and rehearsals. Putting your time in will result in positive outcomes and opportunities.
I wish I would have taken more Modern classes.
Was there a specific class you remember that sparked your interest in your career direction?
Tap 3 with Julie Pentz, I didn't think I was ready for a level 3 class and she told me that I was. It was the first time that I really felt ready. That I was good at what I was doing and I have never looked back.
Comp 1 – choreography class with Neil Dunn, it really opened my eyes to what you can do with movement.
Was there a specific person in college who had a significant impact on your life or career?
Julie L Pentz, director of Dance. She was such a positive influence in my life. She really helped me find my path and place in the dance program as well as life.
What didn't college teach you that you wish you would have known before you started your career?
I have yet to feel unprepared for anything that my career has thrown at me since graduating college.
Do you keep in touch with your college classmates? How have those relationships influenced your career?
Yes I have stayed in touch. The special thing about dance is that you are around the same people so much, having to work together in a physical way creates a bond. These classmates are apart of my family, some more than others. I have continued to dance with an old classmate that now lives in another city. She inspires my teaching and choreography. Others that danced but did not go into a dance career remind me how lucky I am that I get to continue to have dance in my life when others do not.