Megan Poindexter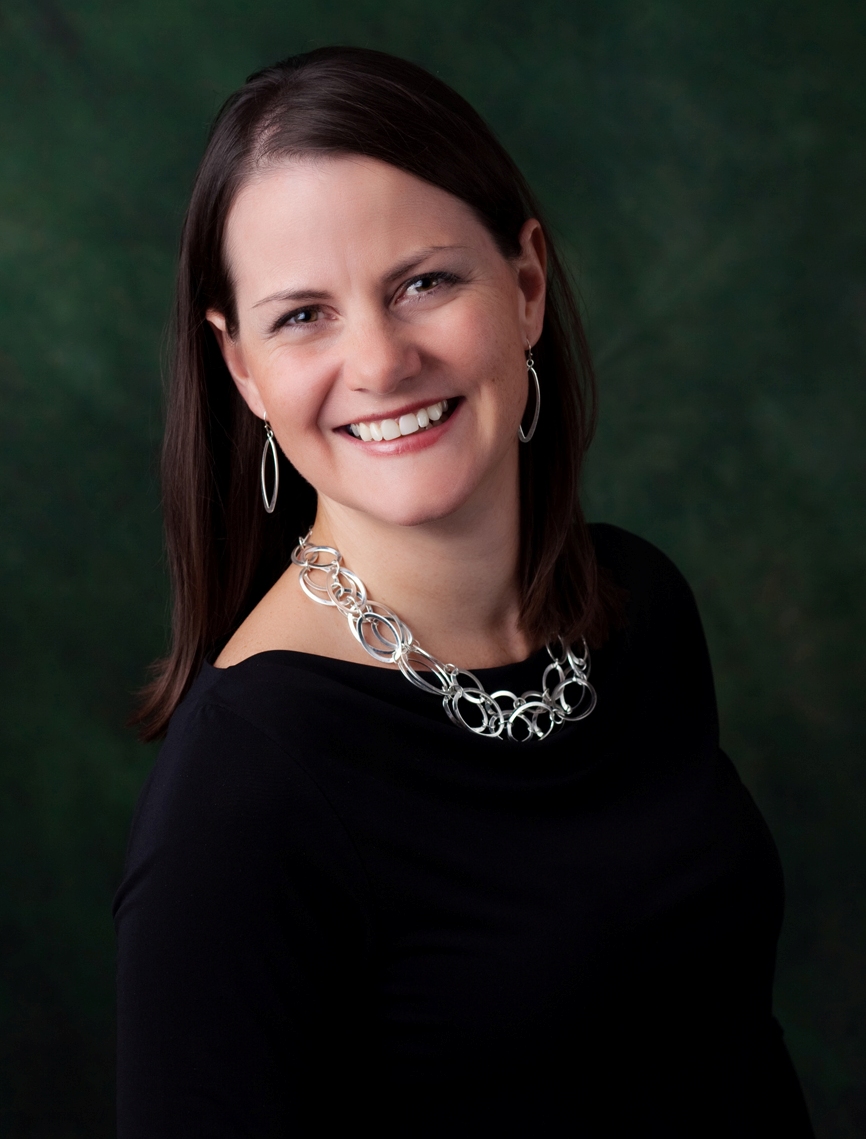 K-State graduation year: 1999
Degree: B.S. Family Studies and Human Services/Community Service
Other degree received: Master of Public Administration: Nonprofit Management, UMKC, 2007
Current employer: Trinity In-Home Care
Position: Executive Director
How many times, if any, did you change your major during college?
Once. I switched from Social Work to FSHS/CS ½ way through my freshman year.
Describe the process of choosing your major.
I've always known I wanted to help people, and I wanted to work in the nonprofit field. But, I struggled with math and was concerned about some of the math courses required for Social Work. When I learned that I could serve the community without that hurdle, I moved to the FSHS/CS program and was so happy I did!
What activities/organizations were you involved in while in college?
Greek sorority house
The Pathfinder
Summer camp in Colorado
Did you complete an internship or have related work experience prior to receiving your job?
I completed a practicum at Kansas Children's Service League, working in support of foster children in north-east Kansas. It was an invaluable experience to test my confidence in challenging situations, while strengthening my passion for protecting children who were at risk.
Describe the process of finding your first job.
Getting that first job is the greatest first obstacle, and no-fun at all! It felt like I'd never get my first real job, and I felt as if I'd submitted my resume at a million places. This was before the internet was a force for employment, and each time I mailed a resume I was terrified I'd mis-spelled something or mailed it to the wrong address. (Yes, we used snail mail still!) I had just moved to Kansas City and everything was new and exciting. I applied to every job that I thought I was even slightly qualified for. I went to multiple interviews before I was offered my first position as a support worker for the foster care program in Kansas City, KS. It was a very difficult job for very little pay and the hours were terrible, and I found another job as quickly as I could.
BUT, I look back at that job as the most important job I've ever had! I learned how to be self-directed in my work, hold myself accountable to difficult tasks, make hard phone calls, power through difficult situations, and look a person in the eye when telling them really bad news. It made me motivated to work harder to make the lives of people living in the margins better, sooner. It made me passionate about protective services, but also practice the judgment when giving someone a chance to correct their errors.
My advice is this: Don't back away from a terribly difficult first job. It may end up be the job you look back on as the reason you are inspired to keep going, even when life gets really tough.
Briefly describe a typical day at your job.
As the Executive Director of a nonprofit agency, my goal is to make sure all the pieces are in place for my staff to do an excellent job at what they do, unencumbered by technical, procedural or even emotional barriers. I spend a lot of time in meetings, on the phone and doing paperwork. It may sound boring, but it is the important "behind the scenes" stuff that has to happen in order for our direct services to occur. I have to keep the big picture our agency's goals in mind while I make decisions—sometimes unpleasant decisions—on specific issues as they arise. I embrace the idea of "the buck stops here", doing moment-to-moment training and guidance, while I also work hard to make sure my employees know I will help them know the next right thing to do, and support them when the job is tough.
What do you enjoy most about your job?
I love knowing that I am doing something that has a direct impact on the quality of life for vulnerable people. They may not see me here behind the scenes, but I know if I weren't doing a good job leading our team, the employees couldn't do a good job (and enjoy their job), and thus the clients who use our services would be in crisis. Those people are people of my community—my neighbors—and I loving knowing I can make a positive impact on the greater good.
What are the most challenging aspects of your job?
Managing the stress of my staff when they are faced with obstacles. Keeping them inspired to continue on, even when they feel the world is against them.
How have any changes in your life situation affected your career path?
You can never know exactly how your personal life will impact your professional life. You can only do what you believe to be the next right thing based on the information you have available. If you are true to this, and persist through the tough stuff, usually you can find a good result on the other side, both personally and professionally.
I was 2/3rds through the Master of Social Work program while also working full-time when I met my husband. I decided to switch to the Master of Public Administration program and essentially start grad school over simply because a professor told me I shouldn't get married while doing my MSW field placement. I had no way to know if I would regret this decision until it played itself out. I have not once regretted it.
What were the major lifestyle changes your first year out of college that made the transition hard from college to the world of work and how did you adapt?
I had no money when I graduated from college, and stupidly I ran up a bunch of credit card debt. Much of the debt was to keep wearing new clothes, going to restaurants and other social activities. Do Not Do This. Nothing is worth credit card debt. Get any-old-job while you look for the job, and live within your means.
What was the one thing you did in college that has had the most impact on your life or career?
I made good, true friends…. And I kept them. They have helped me through personal and professional challenges, helped me find that next job, and celebrated (and mourned) with me when my career had ups and downs. If you have good people you can trust, you can get through just about any job!
What tips do you have for current undergrads about opportunities they should definitely take advantage of while they are in school?
Work hard, play hard. Jump on every opportunity that comes past you, from the serious ones to the really fun ones. Get your heart broken a few times—personally and professionally. You'll build your resiliency muscle and be ready for whatever fun or whatever challenges come your way!
What didn't college teach you that you wish you would have known before you started your career?
I wish I'd paid more attention to the personal finance management class I had to take. Because that class occurred before I had any personal finances to manage, it was hard to make it relevant. But when you have a good grasp of your personal finances, life is just more manageable all-around. You can focus on your career and your loved ones with greater clarity, and your personal stress is lower, allowing you to excel in your professional aspirations.
Do you keep in touch with your college classmates? How have those relationships influenced your career?
Yes! I'm completing this survey because an old college classmate asked me to!
That same college classmate helped me get my SECOND job after of college, and although since then she has lived around the world, we have stayed in touch (even before the advent of Facebook)!