Ben Morrill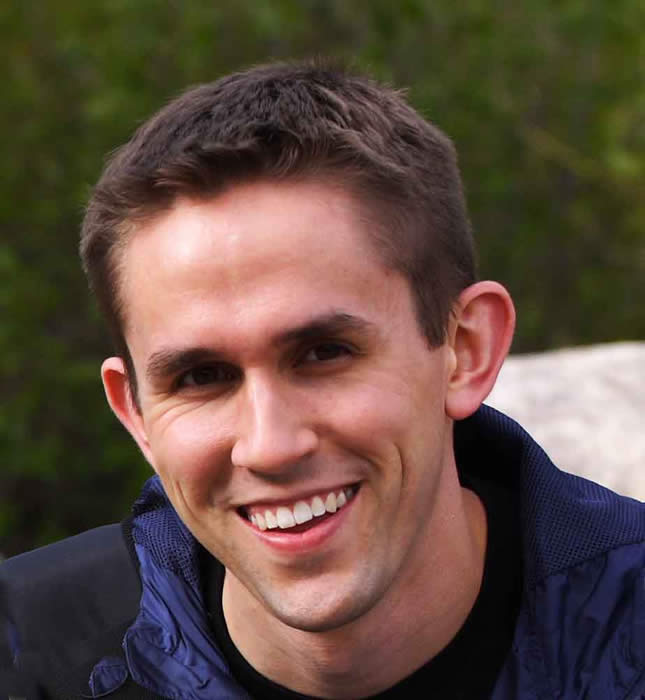 K-State graduation year: 2005
Degree: BS in Mechanical Engineering
Current employer: Garmin
Position: Mechanical Engineer
Describe the process of choosing your major.
I grew up playing with Legos™ and reading anything I could find about planes. I enjoyed math and the physical sciences, so heading into engineering seemed like a natural fit. I chose mechanical engineering to have the option of working in an aerospace-related field while retaining the flexibility of a general degree.
What activities/organizations were you involved in while in college?
Engineering Ambassadors

Solar Car
Did you complete an internship or have related work experience prior to receiving your job?
Yes, I interned for one summer at Honeywell FM&T in Kansas City, Missouri, as part of their Advanced Engineering Simulations and Analysis group. I used Finite Element Analysis tools to simulate and analyze designs for potential weaknesses.
I was given several projects to simulate throughout the summer, but focused on one as part of my Six Sigma Greenbelt certification. Approximately 80 percent of my time was spent at my desk, designing and running engineering simulations, with the rest of my time split between group meetings and working with an experienced engineer who mentored me throughout the summer.
Describe the process of finding your first job.
I submitted my resume to several companies both before and during K-State's All University Career Fair. I interviewed with several companies on campus and traveled for three follow-up interviews. I received my first job offers in October after the career fair and accepted a position in November.
Briefly describe a typical day at your job.
My time is split among many tasks, as I am working on multiple projects at the same time. I work with design teams to design, make prototypes, and test future products. I also coordinate with a production team in Asia to oversee production of current products. I usually spend one to two hours a day in meetings with suppliers and project teams.
What do you enjoy most about your job?
The variety of projects that I get to work on keeps me from getting tired of any one project.
What are the most challenging aspects of your job?
Managing several projects in different phases of the development cycle can be very challenging.
What advice would you give someone interested in your field?
Get involved in student design teams, as they are as close as you'll get in college to a typical engineering environment. Try to get as many internships as possible and look for jobs that offer various responsibilities so you can identify what roles fit you best.