Mike McIntire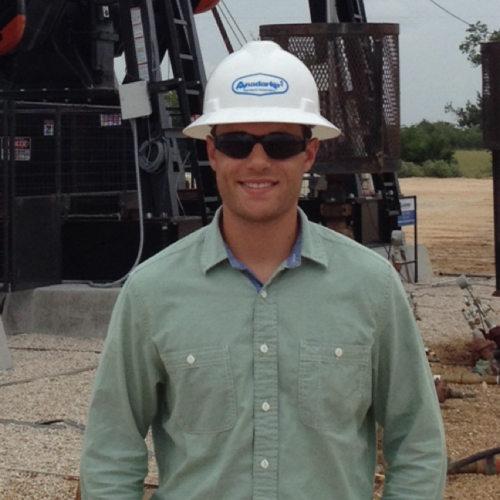 K-State graduation year: May 2012
Degree: Bachelors of Science in Geology (2012)
Other degree received: Masters of Science in Geology (2014)
Current employer: Anadarko Petroleum Corporation
Position: Geologist
How many times, if any, did you change your major during college?
I changed my major once, at the end of my freshman year. I started as an Earth Science and a Physics Education major. I knew that I enjoyed learning about earth sciences, but I was not sure what I could do other than become a teacher. After taking an introduction to geology course I quickly found out I had a passion for learning about geology.
Describe the process of choosing your major.
It was really pretty easy. I took a geology course that I really enjoyed and explored career opportunities in the field of geology. Once I saw the number of opportunities, I immediately switched my major.
What activities/organizations were you involved in while in college?
Theta Xi Fraternity
Mortar Board National Senior Honor Society
Willie Wildcat
Did you complete an internship or have related work experience prior to receiving your job?
Prior to getting hired by Anadarko Petroleum Corporation I completed three internships in the oil industry. During these internships I learned valuable knowledge that is not taught in a classroom. Having internships on my resume gave me an advantage when I interviewed for my first job.
Describe the process of finding your first job.
In order to get a job as a geologist it is important for students to gain experience in the industry through internships. I received my first internship as an undergrad by connecting with a K-State geology alumnus. That first internship opened many doors that have lead me to my current full-time position.
Briefly describe a typical day at your job.
I currently work as a Geologist in Gulf of Mexico exploration. My day to day work involves looking at 3D seismic and using my knowledge of the Earth's processes to create maps of subsurface layers. Using the maps that I have created my team and I make drilling recommendations to upper management.
What do you enjoy most about your job?
I enjoy every aspect of my job. Every day I come to work and have the privilege of using the industries most advanced technology to test ideas that I have created!
What advice would you give someone interested in your field?
One piece of advice is to get involved on campus and be social! Sometimes students think that their GPA is the most important part of their resume. It's not! Getting good grades is important, but showing a company that you are able to work with others effectively will get you hired.