Kevin McBeth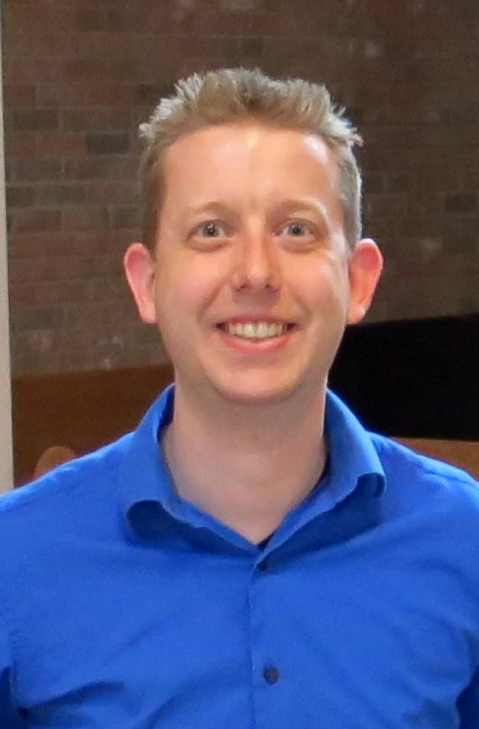 K-State graduation year: May 2007
Degree: BS in Economics, Math, and Statistics
Current employer: Crum & Forster
Position: Assistant Vice President & Actuary
How many times, if any, did you change your major during college?
Three times - I started in Math and Computer Science, dropped Computer Science, added Statistics, and added Economics.
Describe the process of choosing your major.
I decided to become an Actuary before arriving at college and worked to align as many related majors as possible while still being able to graduate in four years.
What activities/organizations were you involved in while in college?
K-State Juggling Club
Economics Club
Mathematics Club
Statistics Club
Did you complete an internship or have related work experience prior to receiving your job?
Yes, I was an Actuarial Intern at The Hartford in Hartford, CT during the summer of 2005 and an Actuarial Intern at Travelers Insurance in St. Paul, MN.
Describe the process of finding your first job.
Most major insurance companies give offers to their best actuarial interns at the end of the summer before their senior year. I had already accepted a highly competitive offer with Travelers Insurance before beginning my last year at Kansas State.
Briefly describe a typical day at your job.
Study for my actuarial exam (4 hours); take care of important emails (1 hour); interact with executives (1 hour); use SAS, Excel, or R to solve problems with data (3.5 hours). When I don't have an upcoming exam, the four study hours are replaced with problem-solving hours.
How have any changes in your life situation affected your career path?
I moved to Houston to take an offer at Crum & Forster. The smaller company allows me to interact more with senior leadership.
What advice would you give someone interested in your field?
Pass an actuarial exam your freshman or sophomore year and find an internship after your sophomore and/or junior year. If you don't have an exam and an internship, you won't find a job. Go to the Actuarial Outpost computer forum for plenty of additional good advice.
What were the stepping stones that led to your current career?
Pass actuarials exams, find an internship(s), get hired full time, and do a consistently good job at work while continuing to pass exams.
Has your career path taken any unconventional turns that you never would have expected?
I was never planning to leave Travelers in St. Paul, MN, but I received an incredible offer at a small company in Houston, TX so I went for it.
What job have you enjoyed the most and why?
Being in the Actuarial and Leadership Development Program at Travelers Insurance. There are an incredible number of driven, intelligent coworkers and you change positions every couple of years so you don't get bored.
What were the major lifestyle changes your first year out of college that made the transition hard from college to the world of work and how did you adapt?
The biggest change from college was probably the amount of effort necessary to set up social interactions. Instead of being surrounded by thousands of similar people, I was in a major metropolitan area with friends who worked. We had to schedule time to see each other.
What was the one thing you did in college that has had the most impact on your life or career?
Consistently work hard in academics and on actuarial exams. Actuarial science is filled with intelligent, competitive people, so you have to have a solid background to get into the field and succeed.
What tips do you have for current undergrads about opportunities they should definitely take advantage of while they are in school?
Find the teachers you like the most and take whatever they teach. The content isn't important, but being able to think passionately about topics is. I do wish I had made better use of the K-State Rec Center, spent a bit more time in Aggieville, and taken a wine tasting class. With three majors in four years, I was a bit too focused on the study aspect of college and not enough on the social aspect.
Was there a specific class you remember that sparked your interest in your career direction?
Dennis Weisman helped tremendously with practical experience he brought into the classroom and Joshua Tebbs had unrelentingly high expectations as my Statistics advisor and continued to push me.
Was there a specific person in college who had a significant impact on your life or career?
Joshua Tebbs - He did everything he could as an advisor in the statistics department to help me achieve my goals.
Do you keep in touch with your college classmates? How have those relationships influenced your career?
Since I moved to another state, I rarely see my college classmates, but I do keep in touch with the ones I lived with. One is an Actuary in Kansas City, so we talk a lot about career-related things.