Jennifer Macy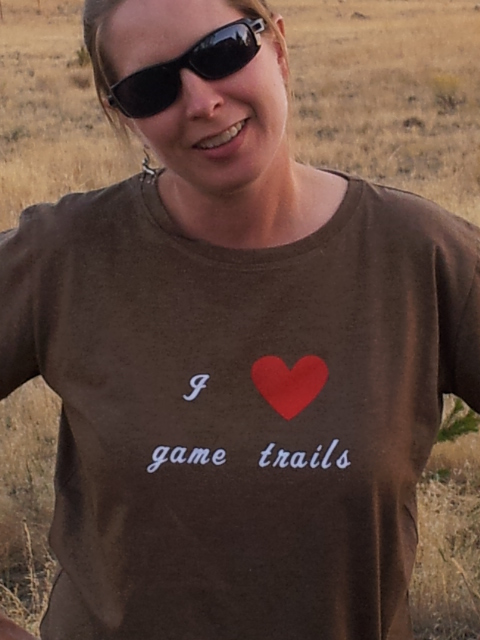 Graduated in: 1995
Degree: BS History and Anthropology
Other degree: Master of Arts from KU 2001; ADB from the University of New Mexico 2008
Current Employer: Bureau of Land Management Billings Field Office
Position: Archaeologist
How many times, if any, did you change your major during college?
Describe the process of choosing your major.
My personal interests and opportunities. I started with a major in German as I'd been successful with two years of German in High School. I changed to History as a sophomore. One of the classes I chose as part of my major was Pre-Columbian Civilizations, taught by an archaeologist. Near the end of the semester, she said she'd be running an archaeological field school, which I attended. The following semester I added Anthropology as a duel major.
What activities/organizations were you involved in while in college?
I took Tae Kwon Do/Judo/Hapkido from the Korean Martial Arts and Fitness Center at the east end of Aggieville for most of the years I was in college.
Did you complete an internship or have related work experience prior to receiving your job?
My first job as an archaeologist had the work related experience of the field school. I was hired by the archaeologist/professor who had run the school. Then working for her during grad school provided lots of experience for future employment.
Describe the process of finding your first job.
My first jobs were opportunity and knowing the right people. For interviews, I researched common questions for the process, and went through the breadth of knowledge I have regarding the job. I also had a summary print out of my vita with key experiences and dates.
Briefly describe a typical day at your job.
Each day I check my email, look for phone messages, and look at my calendar/lists for items for that day. My days are extremely variable. I might have a day of meetings, field work, write reports or letters, make maps, work with photos or data, or any combination of the above.
What do you enjoy most about your job?
The variability of my days and working with a bunch of really great people. I've learned that the quality of people surrounding me at work can make or break the quality of my experience at that job.
What are the most challenging aspects of your job?
I also am exposed to new aspects of agency work rather frequently, which is challenging (in a good way).
What advice would you give someone interested in your field?
Think long and hard about it. Archaeology involves a lot of travel, and can mean a lot of moving around. Jobs out there for folks with only a BA are volatile. Jobs for people with the Masters can be more stable, but also might still involve a lot of travel and can take a long time to work up to.
What were the stepping stones that led to your current career?
Contacts and opportunity. Education and flexibility. Training, training, training. Finding jobs with increased complexity as my family moved around. Willingness to take jobs totally unrelated to my education/career choice as needed – odds are I can learn something from every round of employment.
Has your career path taken any unconventional turns that you never would have expected?
I worked in a hotel for a year when we lived in a town with no archaeology jobs to be had. It was educational in terms of working with people and having to give them news they didn't want to hear.
How have any changes in your life situation affected your career path?
My husbands' job means we've been moving every 2 years until recently. There were times when job prospects were slim to non-existent which required flexibility and creative thinking to find work.
What job have you enjoyed the most and why?
I love my current job, but then again, I've really enjoyed my current jobs at least for the first 6 months.
What tips do you have for current undergrads about opportunities they should definitely take advantage of while they are in school?
I think it is important to take advantage of the college experience and attend sporting events, live in the resident halls. Don't be in a rush to "grow-up"!
Was there a specific class you remember that sparked your interest in your career direction?
Pre-Columbian Civilizations by Donna Roper changed my life because of the field school opportunity.