Summer Lewis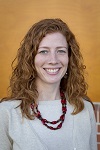 K-State graduation year: 2005
Degree: Bachelor of Arts: Sociology; Modern Languages: Spanish; Women's Studies (Kansas State University, Manhattan, Kansas, 2005)
Other degree received: Master of International Studies, Peace and Conflict Resolution (University of Queensland, Brisbane, Australia, 2012; Rotary Peace Fellow)
Current employer: True Roots Consulting Group
Position: Consultant in International Development
How many times, if any, did you change your major during college?
Hard to remember, but I am pretty sure I changed more than three times.
Describe the process of choosing your major.
I spent my first two years after high school studying at a small private university in Michigan without a clear direction of what I wanted to study. During the summer of my sophomore year, I came home to Manhattan, Kansas and decided to take a Women's Studies and a Sociology course at K-State. I loved the Women's Studies course. I decided to transfer to K-State. Because there was no Women's Studies major at the time, I decided to go for a Sociology major.
What activities/organizations were you involved in while in college?
A campus feminist group

Sigma Delta Pi (Spanish language Honor Society)

Lutheran Campus Ministries

Rotaract
Did you complete an internship or have related work experience prior to receiving your job?
I volunteered abroad in Guatemala one summer with a K-State International Service Team (now part of Leadership Studies). Our team worked on a variety of projects, but the one that impacted me the most was a project with a women's textile cooperative. Following the summer, a team member and I returned to K-State for our senior year and initiated a project selling the textiles in the US. This experience inspired me to go on to work for a fair trade company after graduating.
Describe the process of finding your first job.
I learned about the job from a Women's Studies professor—her brother was the founder of a respected fair trade coffee company. They had a position open in customer service and I applied for it. It's the only job I applied for—and I got it.
Briefly describe a typical day at your job.
I live in Oaxaca, Mexico and have been here 2 ½ years. I originally came here to work with a nonprofit, and left that organization in late 2014. In early 2015, I decided to start a consulting group with my former boss, who is from Oaxaca. Our group offers services in project management and monitoring and evaluation for international development projects. I also do some freelance work on my own (CV and cover letter writing, editing, coaching, modeling—a variety of things!). I make my own schedule, so everyday is different. I work a lot on my computer. I try to work from 10 – 5 each day, but if there are meetings or other events, I can adjust my schedule. If there are deadlines, I work to get them done (and that may mean staying up very late, getting up very early, etc.).
What do you enjoy most about your job?
I am my own boss. I can do my work almost anywhere with an internet connection and my computer. I love networking—and that is essential as a consultant. I like that I live in Mexico and speak Spanish on a daily basis—and yet I also can have clients anywhere in the world, thanks to the internet.
What are the most challenging aspects of your job?
Working independently means putting a lot of time and energy into "hustling"--finding clients, writing proposals, brainstorming potential projects, etc. In the end, I may invest a lot of time (meetings, emails, phone calls, etc.) into a potential project or client and then have them back out—and I don't get paid for that time or effort. If I'm working alone at home I can get to feeling a bit isolated. Not having a 40-hour a week job or salary means I have to keep a good eye on my finances and spending.
What advice would you give someone interested in your field?
Get as much experience as you can. Never stop learning. Take stock of your knowledge, skills, and the time you put into reaching the point you are at. And value that—it is worth so much.
What were the stepping stones that led to your current career?
After graduating from K-State, I worked in the US and abroad for companies, universities, and nonprofit organizations on initiatives ranging from fair trade, women's empowerment, sustainable agriculture, nonviolence, and community development. I took jobs at times that were a bit out of my area of interest, but I learned a lot from them. Now I can draw from my experience with a variety of jobs and organizations around the world.
Has your career path taken any unconventional turns that you never would have expected?
I had always toyed with the idea of striking out on my own as a consultant—but was too scared to do so. Until I moved to Mexico to work for a nonprofit organization. After leaving that job, I didn't know where to go. I didn't want to leave Mexico, and couldn't find a full time job that paid well enough in my city. Until my former boss approached me about starting a consulting group. It was then I finally realized that I had the skills, knowledge, and experience necessary to go independent. It's not easy, but it is certainly fulfilling to fully own my experience and to decide which direction I want to go.
How have any changes in your life situation affected your career path?
Living abroad made me realize how much I love being outside of my "comfort zone"—and now I can't imagine living any other way. I like the "surprises" that I get to experience living somewhere like Mexico.
What job have you enjoyed the most and why?
I'm enjoying being a consultant the most because I am my own boss!
What were the major lifestyle changes your first year out of college that made the transition hard from college to the world of work and how did you adapt?
The most major lifestyle change I experienced was leaving my family and friends in Kansas and moving to a new city (Boston) where I knew no one. It was hard to meet people and I went through some serious feelings of isolation and loneliness. Slowly I became friends with coworkers and carved out a support system. Learning to manage my low salary in an expensive city like Boston was also a big challenge. 6 months of winter was also hard. But I learned to eat well on a budget and exercise. That helped me manage my stress levels and the cold and grey.
What tips do you have for current undergrads about opportunities they should definitely take advantage of while they are in school?
Recognize just how interconnected you are. And how many resources you have at your finger tips while at university. (You have to pay for these sorts of resources once you are in the "real world"!) Make meaningful connections and value them. Keep in touch with people. Ask people for help when it comes to finding a job or living situation. Don't go it alone—you have a support system. Cultivate it.
Was there a specific class you remember that sparked your interest in your career direction?
An Independent Study I undertook in Women's Studies related ton gender and international trade.
Was there a specific person in college who had a significant impact on your life or career?
Torry Dickinson, Women's Studies Professor. Torry was a mentor and friend. She encouraged me to start thinking about the world beyond the US border. She inspired me to get involved in fair trade.
What didn't college teach you that you wish you would have known before you started your career?
Everyone says you have to have a Bachelor's (and now a Master's) in order to get a good job. But this is a construct of society. All you really need is to prove what you know. You don't have to have a degree, you just need to be a "student of life": just keep absorbing and learning as much as you can. Value your knowledge and skills, own them, and share them with people who will appreciate them.
Do you keep in touch with your college classmates? How have those relationships influenced your career?
Yes, I keep in touch with classmates from my Master's. We are part of a larger network of Fellowship recipients, and keep each other updated on job opportunities, help make connections, etc.