Brian Leiker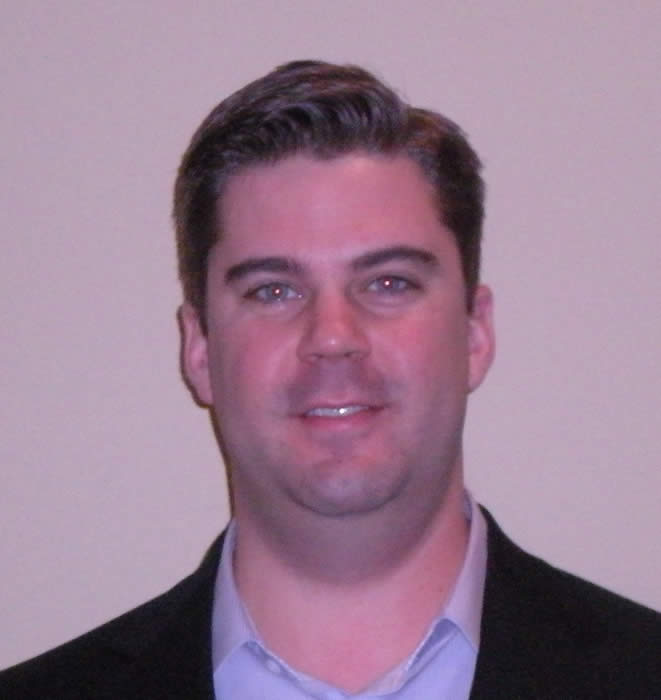 K-State graduation year: 2002
Degree: BS Management Information Systems
Other degree received: MBA, Arizona State University, 2007
Current employer: ConocoPhillips
Position: Supervisor, Application Services, UK



How many times, if any, did you change your major during college?
Two. I started in Computer Engineering where I spent a year, then transferred to Industrial Engineering where I spent a year and a half. I finally switched to Management Information Systems where I earned my degree.
Describe the process of choosing your major.
I knew I was interested in studying both technology and business. When I entered university I was not aware of the MIS degree and luckily I had some older friends introduce me to it. I quickly realized that it was the right fit for what I was looking for.
What activities/organizations were you involved in while in college?
Mortarboard

Phi Gamma Delta

Business Ambassadors

MIS Club

Alpha Kappa Psi Business Fraternity
Did you complete an internship or have related work experience prior to receiving your job?
I completed two internships with Phillips Petroleum Company (ConocoPhillips). The first summer I was based in Houston, TX, where I developed and maintained websites, evaluated web design software, and participated in a Windows 2000 rollout. My second summer I was located in Bartlesville, OK, where I worked with the Video Conferencing team performing video conferencing support, researched the satellite telecommunication industry, installed a satellite dish and developed a web application to query all the companies' conference rooms.
Describe the process of finding your first job.
There were really two aspects towards finding my first job. The first aspect was my involvement with various campus groups and my grades. A number of the groups I joined allowed me to work on interesting projects and gain team and leadership skills while accomplishing a project or giving back to the community. The second aspect was the actual job hunt. This entailed creating my resume, attending the career fair and company presentations, and applying for jobs. There was one particular company presentation that really helped me. I can't remember the company, but the recruiter gave a presentation on behavioral interviewing. After talking with her for a bit after the presentation she agreed to email me the presentation. I used that as my study guide for my interviews and plugged in my experiences from the various campus groups I was involved with.
Briefly describe a typical day at your job.
There are a few different areas that get the majority of my attention. One of the main areas is portfolio management and the process with which we bring in new projects or technologies into our organization. The others include managing and reporting our Upstream (exploring & producing oil & gas) IT costs from all our business units. I also serve on various project steering committees to help provide direction to projects and represent my group's interests.
What do you enjoy most about your job?
The chance to interact with our different business units around the globe is one of my favorite things. I also enjoy helping to bring technology solutions to our different groups so they can do their jobs more efficiently or have new software tools they can use.
What are the most challenging aspects of your job?
Keeping up with many different technologies and trying to understand the impact they can make for an organization.
What advice would you give someone interested in your field?
Be curious. MIS is the intersection of technology and the business world. It can be tough to understand both, but when you do you can provide a great deal of value.
Has your career path taken any unconventional turns that you never would have expected?
When I graduated I never imagined living abroad. Roughly five years after graduation I had the opportunity to spend a couple yeas in Abu Dhabi helping get the IT components for a new joint venture company and running. Recently I have taken an assignment in Scotland to lead our UK Application Services group. It has been a tremendous opportunity to live and experience different parts of the world while working with different technologies and business units in different states of maturity.
What job have you enjoyed the most and why?
My favorite role was when I was in working in Abu Dhabi. I was responsible for the IT department at our company office and I was also on a team that was starting up a new joint venture company with the local government oil company. The chance to help create a new company and also experience a different part of the world was an awesome experience.
What were the major lifestyle changes your first year out of college that made the transition hard from college to the world of work and how did you adapt?
I don't remember any major changes, just lots of little ones – jeans and a t-shirt weren't the appropriate dress anymore, no more mid-day naps, not staying up until 1am to work on assignments, a boss who asked me to research an answer instead of a professor giving me a quiz to test my memory.
What tips do you have for current undergrads about opportunities they should definitely take advantage of while they are in school?
There is only one thing I would do different if I was in college again and it would be to study abroad. I would also highly recommend getting involved with whatever campus organizations you share an interest with. These are great places to meet friends, participate in cool activities, and probably get some good experiences at the same time.
Was there a specific person in college who had a significant impact on your life or career?
I remember a particular teacher in a couple of my MIS classes who really had a big influence on me. He brought so much enthusiasm to the topics we discussed and showed how they were applicable in the real world. He made MIS exciting for me.