Melissa Leander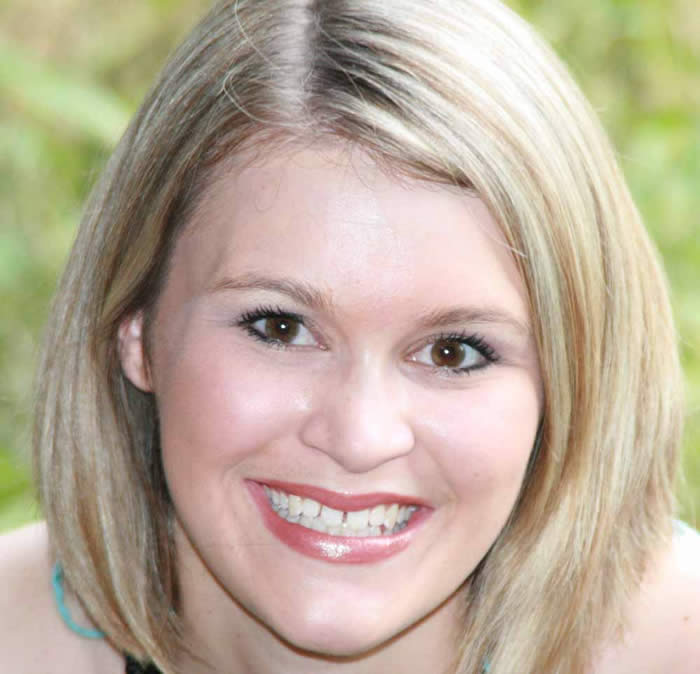 K-State graduation year: December 2007
Degree: BS in Agricultural Communications and Journalism; BS in Animal Science
Other degree received: Masters in Public Administration: Nonprofit Management, Park University, May 2012
Current employer: Boehringer Ingelheim Vetmedica
Position: Internal Communications and PR Senior Specialist
Describe the process of choosing your major.
Through my involvement in the National FFA Organization in high school, I first wanted to be a congressional lobbyist for an agricultural company and promote issues I believed in. However, I wasn't sure if life in DC was for me. While still in high school I started thinking about other options, like working for a breed association, such as the American Hereford Association, and working as a public relations professional. I had the same major throughout college.
What activities/organizations were you involved in while in college?
College of Agriculture Ambassadors

Alpha Zeta agricultural honorary

Agriculture Future of America

American Royal

Agricultural Communicators of Tomorrow

Kappa Alpha Theta sorority

Order of Omega Greek honorary
Did you complete an internship or have related work experience prior to receiving your job?
I had three internships during my college career: communications intern at the American Hereford Association, public relations intern at Certified Angus Beef, and communications intern at Agriculture Future of America.
The internships I completed allowed me to see that breed association work had very few openings, and that it wasn't what I wanted to do full-time. I worked for a nonprofit organization in youth development and LOVED the work I did for them. I did public relations and development with corporate partners. I also studied abroad in Scotland in the summer of 2006.
Describe the process of finding your first job.
I started searching for full-time positions around the time I started my last internship in the summer of 2007. I didn't find employment until a local marketing position opened up in in the town where I lived in December 2007. I had that job for a month, and then I was laid off. I didn't find employment again for seven months. I was then offered a position as the annual funds and marketing manager for a community food bank, which is what I technically consider my first true job out of college. I found it through the local newspaper ad and simply applied for it.
Briefly describe a typical day at your job.
No two days are the same, thankfully, when working in public relations. I thrive on the variety that comes with my job. My main responsibilities are managing our corporate philanthropy program, external relationships with media and community partners, crisis communications planning, media planning and buying and website development. A typical day might be spent working with our sales force to create responses for a media inquiry from a trade publication to planning a special event opening a new art gallery partnership with a nonprofit.
What do you enjoy most about your job?
I enjoy the combination of using skills I learned in both of my degrees the most about my job. I tie my knowledge of animal health and agriculture with my experience in fundraising and development to what I do on a daily basis for Boehringer Ingelheim. I work with industry partners, like AFA, to develop programs that feed our talent pipeline, which makes everything come full circle from when I was in the position of looking for a job as a student involved in AFA.
I have the freedom to introduce creative ideas to make our brand stronger not only in communities where we have operations and employees but also across the country where customers use products.
What are the most challenging aspects of your job?
The most challenging aspect of my job is trying to defend the need for safe, efficacious animal health products to prevent disease and keep our food supply safe when there is a lot of negative publicity surrounding animal agriculture in the media today.
What advice would you give someone interested in your field?
Being willing to step outside your comfort zone is a must. You will be asked to stretch and challenge yourself in ways you never had experience doing while in school, and that is okay. It is an opportunity for growth. I am asked regularly to write or speak about something I do not have prior knowledge about, as an example. Also, build a strong network. It is often said, "it's not what you know, but who you know," and that is absolutely true. I have never had to "look" for another job other than my first because of the connections I have made building a network. Having that strong network will also help you weather the changes that sometimes happen int he workforce, like layoffs. While they are not ideal, they are a part of life, and it is best to be positive and realize it is for the better so you can grow.