Leigh Eck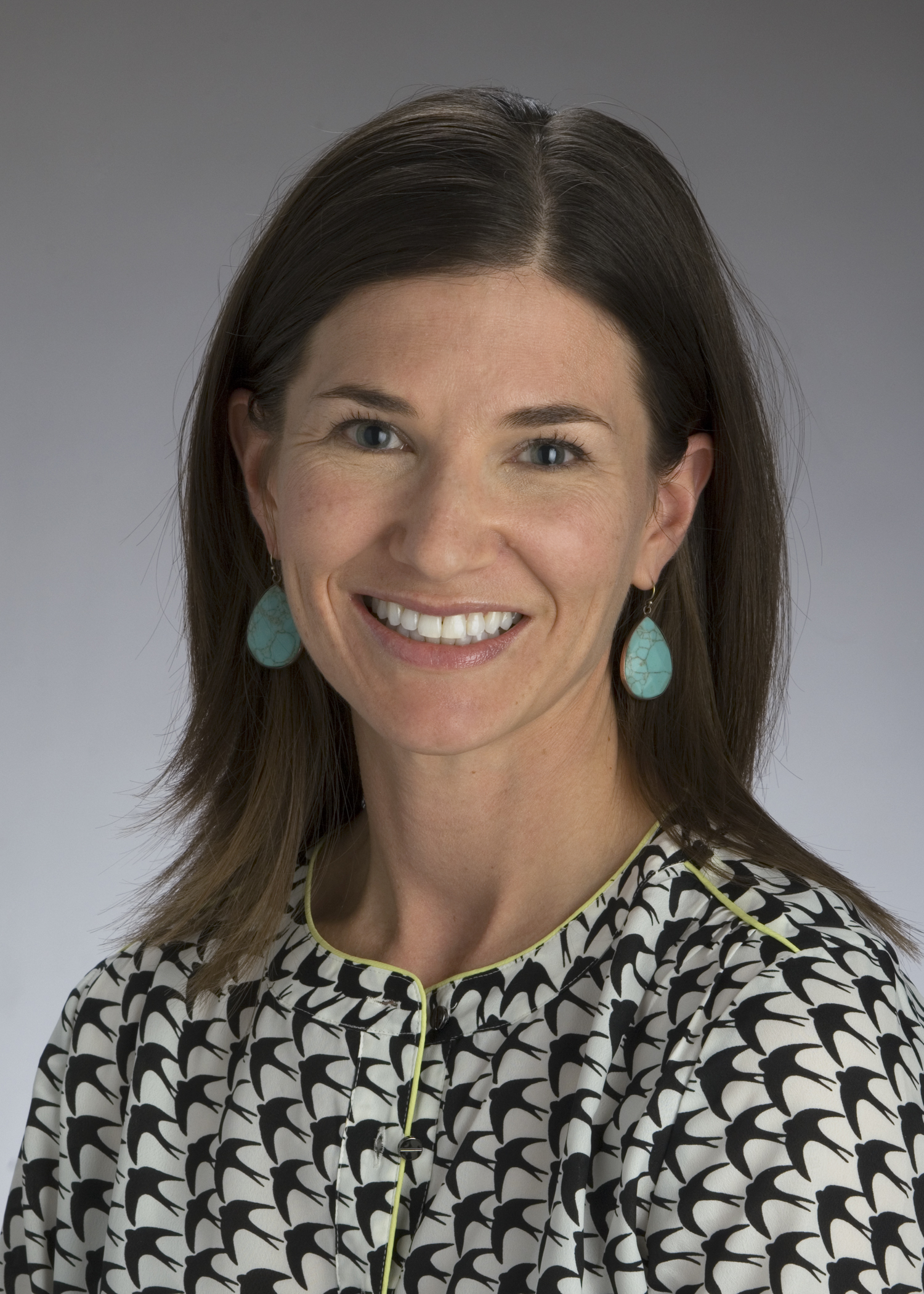 K-State graduation year: May 1998
Degree: BS Nutritional Science
Other degree received: Doctor of Medicine from University of Kansas in 2002
Current employer: University of Kansas School of Medicine
Position: Endocrinologist, Associate Professor of Medicine, Program Director, Internal Medicine Residency Program
Describe the process of choosing your major.
I knew I wanted to go a science, pre-health career route, but I was looking for something different than Biology. Nutritional Science was the perfect option for me.
What activities/organizations were you involved in while in college?
Student Foundation

Mortar Board

Chimes

Spurs

Student Alumni Board
Did you complete an internship or have related work experience prior to receiving your job?
In medicine, you complete residency training prior to starting your career. I completed a residency in Internal Medicine and then additional fellowship training in Endocrinology.
Describe the process of finding your first job.
I took a job at KU Medical following my completion of fellowship. I was hired by my former Internal Medicine Program Director as he was Chair of the Department of Medicine by the time I completed all of my training.
Briefly describe a typical day at your job.
My days vary; I spend ½ of my time caring for patients with endocrine issues in clinic and in the hospital setting. I spend the other ½ of my time in the education of medical students and Internal Medicine residents.
What do you enjoy most about your job?
I love the variety and working with medical students, residents and fellows as well as seeing patients in clinic and the hospital.
What are the most challenging aspects of your job?
There is continuously too much to do and not enough time to do it all.
What advice would you give someone interested in your field?
Challenge yourself academically in undergraduate school, develop good study habits, and develop healthy lifestyle habits in order to sustain yourself through a grueling but rewarding career in medicine.
What were the stepping stones that led to your current career?
While at K-State, I shadowed a family physician, worked in a physical therapy clinic, and spent a summer traveling to Kansas City in order to work as an EKG technician at KU Medical. Each of these exposures helped me to understand medicine better.
How have any changes in your life situation affected your career path?
I made decisions to stay in Kansas City for residency and fellowship training based in part on my husband's career.
What were the major lifestyle changes your first year out of college that made the transition hard from college to the world of work and how did you adapt?
Once I left K-State and started medical school, I had to figure out how to study more effectively and efficiently in order to handle the amount of material that is covered in medical school. I have always been very good about incorporating healthy eating and exercise into my daily life; this is necessary for me to handle stress.
Was there a specific class you remember that sparked your interest in your career direction?
I think when I was successful in organic chemistry 1 and 2; I realized that I could handle the academic rigor of medical school. This academic success helped to develop my confidence in myself.
Do you keep in touch with your college classmates? How have those relationships influenced your career?
I love to run into college friends. Football games in Manhattan are the best way to see old friends without planning.
For more information, Leigh can be contacted at leck2@kumc.edu