Sarah Caldwell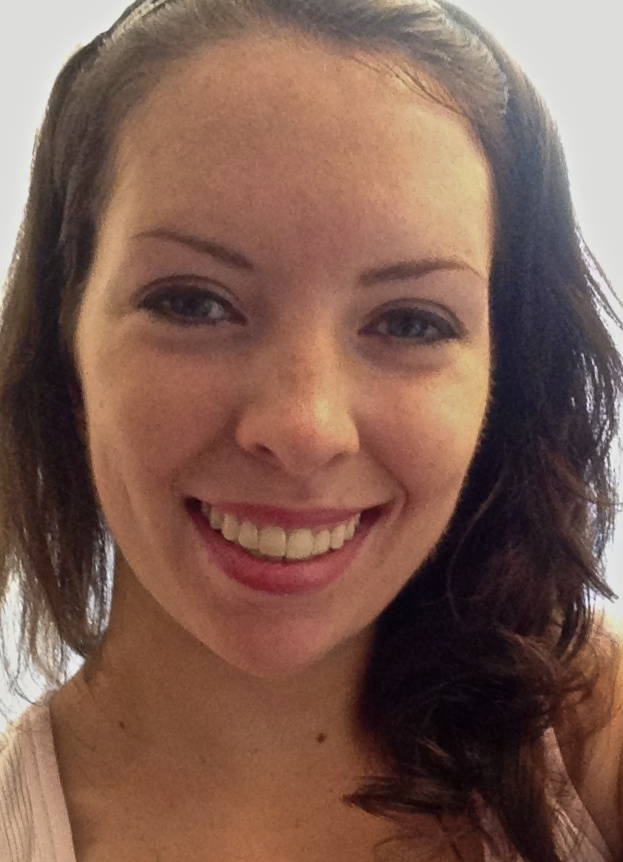 K-State graduation year: May 2011
Degree: BA Family Studies and Human Services, Pre-Occupational Therapy
Other degree received: Expected graduation from Washington University School of Medicine with a Masters in Occupational Therapy, May 2015
Position: Student

How many times, if any, did you change your major during college?
I started out as a Nutrition and Exercise Science (NUEX) major, switched to Dietetics because I enjoyed my nutrition classes most and I learned that I may be able to get a better job as a licensed dietitian, versus just a nutrition degree. In the middle of my junior year I was feeling very stressed with classes. Something didn't feel quite right. I learned about Occupational Therapy over Christmas break and immediately fell in love. I changed my major to Family Studies and Human Services, Pre-Occupational Therapy. Even though I could have graduated a semester earlier if I had stayed in Dietetics, I never regretted my decision.
Describe the process of choosing your major.
As a junior switching from Dietetics to Family Studies, I mapped out all the credits I had earned and compared them to the ones I needed to graduate with my Family Studies degree, in addition to the required Occupational Therapy pre-requisites. The result was that I would still be able to graduate in a total of 4.5 years. I felt that learning about family dynamics and community-programming skills would be a great foundation for a master's in Occupational Therapy. That being said, I knew that if I were unable to be accepted into a masters program, I would still enjoy working in a job with my bachelor's degree.
What activities/organizations were you involved in while in college?
Smurthwaite Scholarship/Leadership House

Navigators

Pre-OT Club

Phi Upsilon Omicron

Intramural soccer
Did you complete an internship or have related work experience prior to receiving your job?
It wasn't an internship, but working at Big Lakes Developmental Center and the daycare both gave me great experience that I think helped my application into graduate school. I gained so much experience with caring for the needs of others and communicating with families. I learned a lot about the power of positive interaction and teaching problem solving strategies at all different developmental stages.
Describe the process of finding your first job.
I worked at a daycare for a year while I was applying to OT schools, but I think it would be more applicable if I talked about the process of applying to graduate schools. I researched many schools and wrote down all the requirements and the pros and cons of each school. The first thing I looked for was whether or not I had all of the pre-requisites completed. I would strongly recommend taking the GRE before applying to grad schools, even if there are some schools that don't have it as a requirement. I would also apply to as many schools as you can. Even if you don't get into your dream school, having some choices is better than none.
Briefly describe a typical day at your job.
I typically sit in lectures or labs from 2-5 hours a day. There is not a lot of homework, mostly readings that are to be completed before class. Students are primarily responsible for their learning. I am also part of a research lab per requirement of my program. Once or twice a week I go to the home of a person with a disability in the community to help them do a required exercise routine or stretching, which is great hands on experience.
What do you enjoy most about your job?
Occupational Therapy allows us to restore part of a person's daily routine to them, therefore increasing the overall quality of life! It is such a rewarding experience.
What are the most challenging aspects of your job?
There is a lot to learn in such a diversified field, and I know I will have to learn a lot outside of the classroom on my clinical fieldwork experiences before I can sit for my board exam.
What advice would you give someone interested in your field?
Shadow some Occupational Therapists in your area! The Internet is a nice tool to research about some of the aspects of the job, but you will really know what the job is like if you shadow practitioners. If you shadow one therapist and are a little disappointed it what you see, find another therapist to shadow in a different area of practice. OTs can work in many different environments including a mental health facility, a school, or a neonatal intensive care unit in a hospital.
What were the stepping stones that led to your current career?
Experience and hard work! I think many of my jobs in the past have given me the experience the admissions committee was looking for in my application. It is important to put yourself out there and make it known that you are fully dedicated to the path you are on. That being said, I did not get into school the first time I applied, so don't give up. Not getting into school means you have another year to save money, get experience and work on your personal statement!
What were the major lifestyle changes your first year out of college that made the transition hard from college to the world of work and how did you adapt?
I had two jobs my last semester at K-State and was always putting a lot of work into my classes and projects. After I graduated I moved home with my parents for a little bit and I worked full time at the daycare for that next year and a half. So honestly, I felt like I had much more free time after graduation! Even now in graduate school, I take a lot more time to take care of myself than I did in undergraduate. I work a few hours a week, but I don't stress about money or grades as much as I used to.
What was the one thing you did in college that has had the most impact on your life or career?
Living at Smurthwaite Scholoarship/Leadership House. I really did learn a lot about leadership during my three years there and I met so many inspiring people there that drove me to be the best person I could be.
Was there a specific class you remember that sparked your interest in your career direction?
I took a class called The Helping Relationship. The title itself described essentially what I wanted my career to be. I feel like the course greatly increased my effective communication (listening!) skills.
Was there a specific person in college who had a significant impact on your life or career?
Dr. Kelly Welch. She passed on her love of studying family systems and human development through her passion.