Jamie Bosse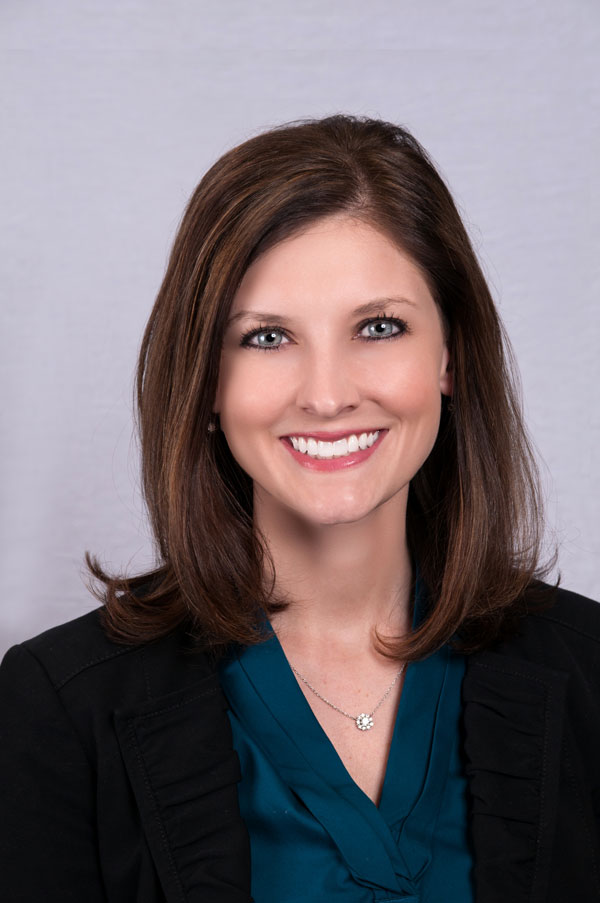 K-State graduation year: December 2004
Degree: BS in Personal Financial Planning, Minor in Business Administration
Current employer: KHC Wealth Management, Overland Park, KS
Position: Financial Planner
How many times, if any, did you change your major during college?
Describe the process of choosing your major.
I went to college not knowing what I wanted to be when I "grew up." I was the first generation of my family to pursue an education beyond high school, so I didn't know what types of careers were out there. I only knew that I wanted to work with people and make a difference in their lives. I discovered the field of Financial Planning when I was a sophomore and remember thinking that it was the perfect fit! I would get to help people reach their goals, with the added bonus of learning how to manage my own financial affairs.
What activities/organizations were you involved in while in college?
Alpha Delta Pi Sorority
Future Financial Planners
Ronald McDonald House Charities
Intramural flag football and ping pong
Study abroad program in Prague, Czech Republic
Financial Planning Association Student Member and Volunteer
Telefund Volunteer
Did you complete an internship or have related work experience prior to receiving your job?
Yes, I had an internship with a financial planning firm the summer before I graduated. It was a great experience to get a taste of what working in the "real world" was like. Going from being a college student who was working part-time at a restaurant to a professional working in an office all day is a very big adjustment! The internship gave me the opportunity to learn about time management, how to interact with clients, and how to work on a team in a professional environment.
Describe the process of finding your first job.
I took advantage of all the resources available to me – resume help, mock interviews, etiquette workshops, you name it! I also reached out to my network – my academic advisors, contacts I had made through industry associations, etc. I researched common interview questions and practiced how I would respond to them if asked of me.
Briefly describe a typical day at your job.
I meet with clients to talk about their financial goals and help them put a plan together to reach them. Some of those goals include paying off debt, saving for retirement, planning to fund their children's college education, and saving for major purchases like buying a home or planning a big vacation.
What do you enjoy most about your job?
In this line of work, I hear a lot about our clients' goals, hopes, fears and dreams. It is so rewarding to help them manage their financial fears and make their dreams a reality.
What advice would you give someone interested in your field?
Network, Network, Network! You know that old saying, "It's not about what you know, it is aboutwho you know"? There is definitely some truth to that! Attend industry events through the Financial Planning Association (FPA), the National Association of Personal Financial Advisors (NAPFA), or other financial planning groups. Ask to do informational interviews with financial planners in your area and get their take on the profession. Read industry magazines and blog postings to see what the hot topics are and what experienced advisors are talking about. There are many different avenues that you can take as a financial planner, so explore all the options.
How have any changes in your life situation affected your career path?
I have been through all of these life changes during my career – marriage, having children, and moving across the country. I have found that it is important to work for a company that values it's employees and wants them to be successful in the office and in their personal lives.
Has your career path taken any unconventional turns that you never would have expected?
I never wanted to teach elementary music. It just never interested me, but that was the first job I had, with ages 5-8. I learned so much that year and am thankful for the experience, but it only confirmed that I am happier with older students and band.
What was the one thing you did in college that has had the most impact on your life or career?
Getting involved! I always signed up for the extracurricular activities within the financial planning major and that really set me apart when it came time to look for jobs. Employers want to know that you will put forth the extra effort and make the commitment to be successful. Through extra involvement, the professors get to know you on a deeper level, so they are more apt to recommend you to potential employers and be a reference for you.