Brian Bollinger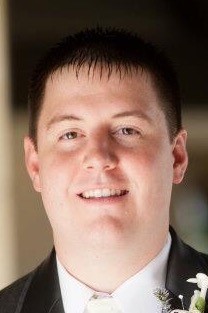 K-State graduation year: 2009
Degree: Hotel and Restaurant Management; minor in Business Administration and Leadership Studies
Current employer: Raising Cane's Chicken Fingers
Position: General Manager
Describe the process of choosing your major.
Going into college at K-State I had my mind set on Hotel and Restaurant Management, but didn't know if I would want to do something else. I decided to begin with Open Option and took pre-requisite classes that were required for Hotel and Restaurant Management. Having a short time in Open Option made me realize I did want to do Hotel and Restaurant Management.
What activities/organizations were you involved in while in college?
Hospitality Management Society
Wildcats Forever
Did you complete an internship or have related work experience prior to receiving your job?
We were required to do two internships before graduation. My first internship I went to Pocatello, Idaho in the summer of 2007 to help open a hotel. My second internship I went to Denver, Colorado in the summer of 2009 to work with Aramark at Coors Field. Before attending K-State I had experience in the hotel industry.
Describe the process of finding your first job.
A recruiter with Aramark came to K-State and I set up a time to meet with her and she offered me the internship in Denver, CO. Not too long after I completed my internship I was offered a management position with Aramark in Houston, TX for after graduating from K-State. I went through a program called Pathways To Leadership for the first three months with Aramark.
My advice is to interview with companies so you can get a good feel for what's all out there. Network with as many people as you can and you can never network with too many people. They always say, "It's not what you know, It's who you know." Spend time searching on the internet and research companies that you are interested in.
Briefly describe a typical day at your job.
Get to work in the morning, review the staff list for the day, get caught up on email, begin prep for the day, submit a truck order, clean, set up for the day, open for business at 10am, put all Crew in place, operate as normal, and do end of shift tasks prior to leaving.
What do you enjoy most about your job?
The culture and the people I work with. Work-life balance and having fun.
What are the most challenging aspects of your job?
Adjusting to business flow.
What advice would you give someone interested in your field?
Work hard, have fun, and enjoy what you do.
What were the stepping stones that led to your curent career?
Get experience prior to going to college, willing to relocate after graduating, being flexible, working hard, helping out others, networking, and looking to get better every day.
What were the major lifestyle changes your first year out of college that made the transition hard from college to the world of work and how did you adapt?
I moved to Houston, TX where I didn't know anyone. It's almost like starting over again, but you just work hard and meet new people. You adjust your schedule around your work schedule.
What was the one thing you did in college that has had the most impact on your life or career?
Graduating from Kansas State University. No one can ever take that away from me.
Do you keep in touch with your college classmates? How have those relationships influenced your career?
Yes, I have stayed in contact with my college classmates. It's great staying in contact with everyone to see what they are doing now and you just never know what opportunities are out there. LinkedIn helps you stay in contact with people you haven't seen in a long time.