Past Events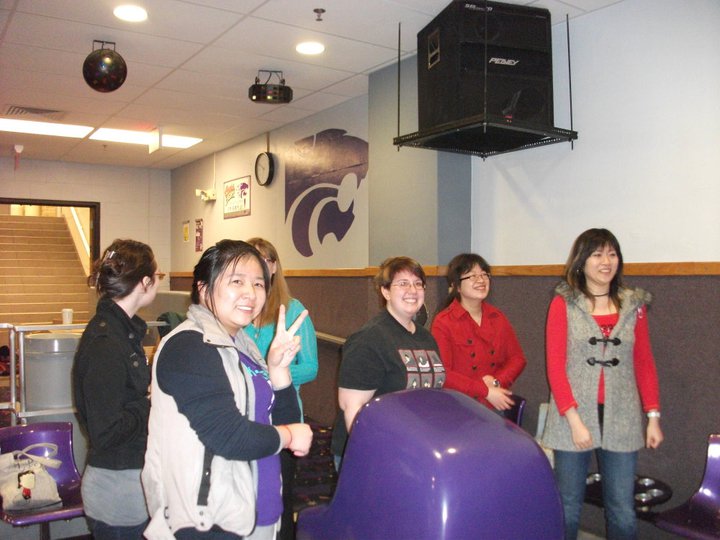 Fall 2012
Pizza Party
Buddies hosted a pizza party with free pizza and beverages for all of the buddies!
Homecoming Parade
Join International Buddies and ICC in the homecoming parade! We will have a float and flags representing all of our international student's home countries.
Tailgating Party
Join International buddies to learn how to play traditional American tailgating games and enjoy snacks and drinks!
Elections
Buddies is hosting elections, speeches and all! Join us to elect the next set of leaders for international buddies.
Spring 2012
Welcome Back Party
International buddies is hosting a kick-off mixer. There will be pizza, Chinese food, and drinks as well as interactive games that will help you get to know your buddy more.
Pasta Party
Join us for lots of delicious pasta and a live performance from the theater department.
BBQ
The International Buddies Program would like to finish the semester with a final BBQ, and YOU are invited! International Buddies will provide Hot Dogs and veggie dogs, drinks, and ice cream. Please bring something additional to share (chips, soda, cookies, potato salad... ). We're also hoping to have some fun outdoor games like frisbee, volleyball, etc. If you have a favorite outdoor game, bring it!
Fall 2011
Pizza Party
Buddies hosted a pizza party with free pizza and beverages for all of the buddies!
Sandwich Party
Join buddies for this sandwich party and try new sandwiches from all over the world!
Spring 2011
Bowling Party
Bowling with IBuddies!! To have good, cheap FUN with your Buddies. The Bowling is FREE! Bowlers only have to pay the $1.50 shoe rental fee.
Picnic
Bring a food to share! A main dish, side dish, salad or dessert! To have fun and try foods that other International Buddies have prepared! This will be the last International Buddies event of the Spring 2011 semester. I hope that you all can come! Families are welcome.
Fall 2010
Pizza Party
Join in for an evening of pizza and games with International Buddies! All buddies are welcome!
Halloween Party
Pumpkin party, Halloween traditions, and treats.
Thanksgiving Dinner
We invite you to join us for a traditional American Thanksgiving dinner! Come and experience one of the country's best known and oldest holidays.
We will be serving a typical American meal with turkey, stuffing, potatoes, and more.