Research Assistant Position
Molecular and Developmental Genetics Lab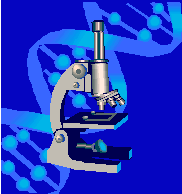 A Research Assistant position in the area of Cell Signaling and Development is available in the Department of Biochemistry and Molecular Biophysics at Kansas State University. The selected candidate will be expected to conduct independent research project(s) related to muscle biology using genetic, molecular biology, and biochemistry approaches. S/he will also be responsible for overseeing general lab organization, ordering laboratory supplies, and maintaining equipment.
The successful candidate should have a B.S. or M.S. degree in genetics, biology, biochemistry, or a relevant life sciences field. The ideal candidate will possess an excellent general knowledge of genetics, biochemistry, and cell biology. Laboratory research experience is required. Prior experience with molecular biology, genetics, biochemistry or microscope imaging techniques would be an advantage. An ideal candidate would be technically competent with good organizational skills and the ability to multitask. S/he should be motivated with a passion for science, be able to work independently or in collaboration with others. Excellent oral and written communication skills are expected.
Screening of applications begins 08/04/2014 and continues until the position is filled. The initial appointment is one year. Appointment may be renewed depending on work performance, mutual research interest, and availability of funding. Salary is commensurate with experience.
Application materials should be sent by e-mail to:
Dr. Erika Geisbrecht at bchsrch@ksu.edu
Please use "Research Assistant-GeisbrechtE" as the subject line.
Application materials must include:
Cover letter stating interests and long-term goals
Current CV that includes a description of relevant course work and publications
Names and contact info for at least three professional references
Kansas State University is an equal opportunity employer of individuals with disabilities and protected veterans.
Kansas State University actively seeks diversity among its employees.
A background check is required.