Research Associate Position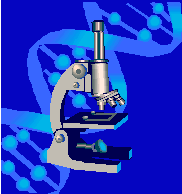 A Postdoctoral Research Associate position is available in the laboratory of Dr. Erika R. Geisbrecht in the Department of Biochemistry and Molecular Biophysics at Kansas State University. The successful candidate will participate in an NIH-supported project at the interface of developmental genetics, muscle biology, and biochemistry. This project aims to uncover molecular signaling pathways that mediate the formation and maintenance of muscle attachments and other relevant biological processes. Thus, s/he will be required to (i) utilize genetic approaches to uncover pathway components and gene order, (ii) carry out a variety of proteomic techniques to identify interacting proteins; and (iii) perform detailed structure/function analysis to study the consequences of alterations in gene function using Drosophila as a developmental model. Many of our projects in our laboratory require similar approaches and the integration of research data. Thus, a demonstrated ability to work seamlessly in a team-based environment is highly advantageous.
The ideal candidate must have:
Ph.D. in in biology, genetics, biochemistry, or related fields.
Extensive experience with Drosophila genetics, advanced microscopy, molecular biology required.
Familiarity with function and the regulation of signaling pathways and events essential in muscle development.
The successful candidate must be willing to adapt and develop new in vivo proteomic screening methods.
Successful applicants should also have experience in the use of computational tools and databases for organizing information and keeping detailed laboratory records. An ideal candidate would also be willing to formulate various pieces of data into scientific manuscripts, and supervise novice-level personnel in an active laboratory setting.
The initial appointment will carry a one year term, but may be renewed depending on work performance, mutual research interest, and the availability of funding. Salary will be commensurate with experience, but will conform to the guidelines set forth by the NIH for Research Associates.
Application materials must include:
Cover Letter stating interests and long-term objectives
Comprehensive CV and NIH-format Biosketch that includes a description of relevant coursework and research publications.
Names, addresses, email addresses, and phone numbers of three professional references.
Application materials should be sent by email to:
Dr. Erika R. Geisbrecht at bchsrch@ksu.edu.
Please use "Research Associate search" as the subject line.
Screening of application begins on 08/11/2014 and will continue until the position is filled.
Kansas State University is located in Manhattan, a beautiful university town in the scenic Flint Hills of Kansas. Manhattan is approximately 2 hours from 3 larger cities (Kansas City metropolitan area, Wichita, and Lincoln, NE), and 1 hour from Topeka (state capital). Slightly further destinations include Oklahoma City (5 hrs), St. Louis (6 hrs), and Denver (8 hrs). Manhattan was recently ranked as the #6 Best Small Town from Business and Careers by Forbes.
Kansas State University is an Equal Opportunity Employer of individuals with disabilities and protected veterans.
Kansas State University actively seeks diversity among its employees.
A background check is required.