Salete Newton, Ph.D., Research Professor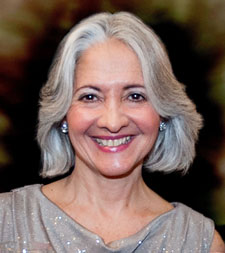 Contact information
Office: 61 Chalmers Hall
Phone: 785-532-6736
Fax: 785-532-7278
E-mail: sallyn@ksu.edu

Education
B.S. in Biology, University of Sao Paulo, Brazil
Ph.D. in Biochemistry, University of Sao Paulo, Brazil
Areas of specialty
Vaccine biotechnology
Molecular biology of bacterial membrane proteins
Biochemistry of iron uptake by bacteria
Selected publications
Role of catecholate siderophores in gram-negative bacterial colonization of the mouse gut. Pi H, Jones SA, Mercer LE, Meador JP, Caughron JE, Jordan L, Newton SM, Conway T, Klebba PE. PLoS One. 2012;7(11):e50020.
Flagellar display of bone-protein derived peptides for studying peptide-mediated biomineralization. Li D, Newton SM, Klebba PE, Mao C. Langmuir. 2012 Nov 27;28(47):16338-46.
Single molecule study of molecular mobility in the cytoplasm of Escherichia coli. Lill Y, Kaserer WA, Newton SM, Lill M, Klebba PE, Ritchie K. Phys Rev E Stat Nonlin Soft Matter Phys. 2012 Aug;86(2 Pt 1):021907.
Morphology-controlled synthesis of silica nanotubes trhough pH and sequence-responsive morphological change of bacterial flagellar biotemplates Li D, Qu X, Newton SM, Klebba PE, Mao C. J Mater Chem. 2012;22:15702-15709.
Mechanisms of iron and haem transport by Listeria monocytogenes. Klebba PE, Charbit A, Xiao Q, Jiang X, Newton SM. Mol Membr Biol. 2012 May-Jun;29(3-4):69-86.