---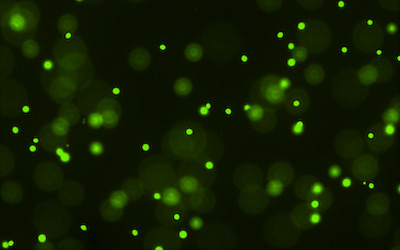 ---
You do NOT have to a microbiology major to join - everyone is welcome!

We have business meetings once every month on Tuesdays at 6 in Ackert.  Also, once a month we try to do a group activity outside of our meetings such as business and industry tour, or a just-for-fun activity. Membership is $5 per semester.
Contact information for anyone interested is:
President - Wyatt Brichalli; brichall@ksu.edu
Adviser - Dr. Martha Smith Caldas; mscaldas@ksu.edu
---
Student Chapter of The Wildlife Society
---
WHERE WE ARE: The student chapter office is located in 205 Ackert Hall. We also maintain a bulletin board and display case on the 2nd floor of Ackert, so come on over and check us out! 
MEMBERSHIP:  Includes any KSU student interested in Wildlife and/or Fisheries. You do not have to be a Wildlife Biology and Fisheries major to join! You can join at any time during the year. 
MEETING TIMES: We meet at 7pm every other Thursday and on occasional weekend days for special events. 
MEETING LOCATIONS: Meetings are in room 324 of Ackert Hall. Special meeting locations will be announced during regular  meetings, and on our listserv. 
MEETING ACTIVITIES:   Meeting coverage includes KSU-SCTWS  concerns, guest speakers, & activities. Learn more of what we have done in the past and are planning to do this year. To learn even more, sign up for our listserv! 
---
Alpha Epsilon Delta
---
Alpha Epsilon Delta (AED) is a national honor society for students interested in careers in health care professions, including medicine, dentistry, optometry, pharmacy, medical technology, physician assistant, nursing, physical therapy, occupational therapy, health information management, and others. The Kansas Alpha chapter of AED at KSU is both a club for students interested in learning more about health careers and preparing for health careers, and an honor society for students who have met certain criteria for initiation. All members participate in bi-monthly meetings, perform campus and community service, and learn from invited speakers.
aed@k-state.edu, 532-6900, fax 532-7004
---
Northern Flint Hills Audubon Society
---
If you are looking for a group of local people that can help you learn to be a better birder or are interested in the local birding hotspots, the Northern Flint Hills Audubon is a good group to know.  We are the local chapter of the National Audubon Society. We go birding together Sept.-May every second Sat. of the month.  You do not need to be a member of National Audubon to participate. Our newsletter, "The Prairie Falcon" is available on line to keep you informed of our activities. 
We advocate prairie preservation through our maintenance of a butterfly garden and a restored prairie area in our city parks. We occasionally are a voice for green space and clean water at city and county meetings. Also, we sponsors speakers concerning prairie habitat preservation, environmental issues, and birding topics.