John M. Briggs, Professor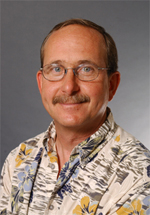 Director,
Konza Prairie Biological Station
Contact information
218 Bushnell Hall
(785) 532-0140
jbriggs1@ksu.edu
Education
Ph.D. 1985, University of Arkansas.
Area(s) of Specialization
Plant Ecology especially the role of fire and grazing in grasslands; The expansion of woody vegetation into grasslands; Landscape Ecology; Influence of humans on ecosystems; The use of Remote Sensing and Geographical Information Systems in Ecosystem Research; Ecological Data Management.
Research Focus
Publications
(† = graduate student; * = undergraduate student)
Raynor EJ†, A Joern, JM Briggs. 2015. Bison foraging responds to fire frequency in nutritionally heterogeneous grassland. Ecology 96:1586–1597.
Ratajczak Z†, JB Nippert, JM Briggs, JM Blair. 2014. Fire dynamics distinguish grasslands, shrublands and woodlands as alternative attractors in the Central Great Plains of North America. Journal of Ecology 102(6), 1374-1385.
J Blair, J Nippert, J Briggs. 2014. Grassland Ecology. Ecology and the Environment, 389-423.
Hall, S., J. Trujillo†, D. Nakase†, C. Strawhacker†, M. Kruse-Peeples†, H. Schaafsma†, J.M. Briggs. 2013. Legacies of prehistoric agricultural practices within plant and soil properties across an arid ecosystem. Ecosystems 16(7), 1273-1293.
Ungerer, M.C., Heatherington,* C.A., Joern, A., Towne, E.G., Briggs, J.M. 2012. Genetic variation and mating success in managed American plains bison. Journal of Heredity 104(2):182-91.
Knapp, A.K., J. M. Briggs and M.D. Smith. 2012. Community stability does not preclude ecosystem sensitivity to chronic resource alteration. Functional Ecology 26:1231-1233.
Butterfield†, B.J. and J.M. Briggs. 2011. Regeneration niche differentiates functional strategies of desert woody plant species. Oecologia 165:477-487.
View
complete publication list on NCBI