John M. Briggs, Professor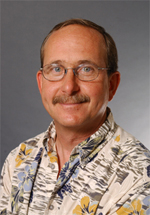 Director,
Konza Prairie Biological Station
Contact information
218 Bushnell Hall
(785) 532-0140
jbriggs1@ksu.edu
Education
Ph.D. 1985, University of Arkansas.
Research Focus
Plant Ecology especially the role of fire and grazing in grasslands; The expansion of woody vegetation into grasslands; Landscape Ecology; Influence of humans on ecosystems; The use of Remote Sensing and Geographical Information Systems in Ecosystem Research; Ecological Data Management.
Not accepting graduate students
Publications
(† = graduate student; * = undergraduate student)
Leis, S.A., Blocksome, C.E. Twidwell, D., Fuhlendorf, S.D, Briggs, J.M., Sanders, L.D. 2017.
Juniper invasions in grasslands: research needs and intervention strategies
.
Rangelands
39: 64-72. https://doi.org/10.1016/j.rala.2017.03.002