Research and Extension
K-State Research and Extension faculty and staff conduct relevant research on Kansas State University's three campuses and strategically located facilities across the state. Urban and rural Kansans benefit from information distributed through our statewide network.
Distribution of 4-H members across Kansas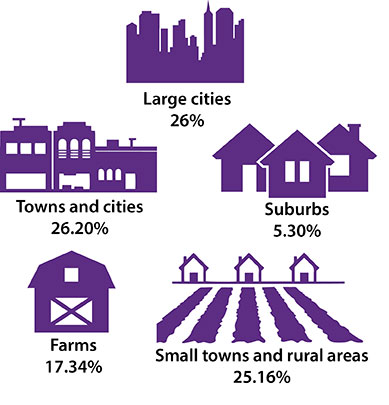 The College of Agriculture/K-State Research and Extension leads the university
in externally sponsored research awards.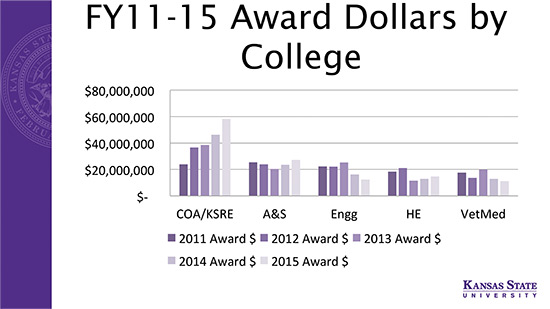 These data are taken from the Annual Report produced by the Office of Research and Sponsored Programs
and represent the respective years for the top five colleges at the University.
* COA/KSRE: College of Agriculture/K-State Research and Extension;
A&S: College of Arts and Sciences;
Engg: College of Engineering;
HE: College of Human Ecology;
VetMed: College of Veterinary Medicine