Addressing the Business Side of Farming
During worst farm income slump in 30 years, conferences offer information, resources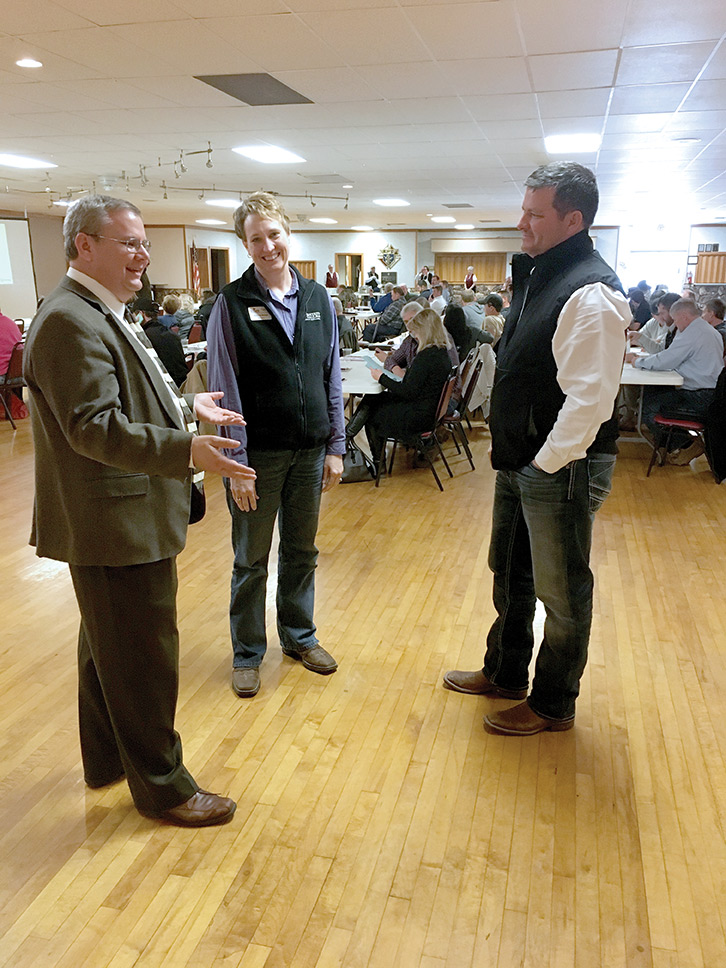 When Kansas State University agricultural economists put together programs to address the struggling farm economy, they drew from questions they had fielded from farmers and ranchers. They presented eight "Top 10 Considerations to Navigate in a Struggling Farm Economy" conferences across the state to address the how-to and what-ifs farmers and ranchers face.
"I think my aha moment was when the stat was put on the board that 2015 Kansas farm income was the lowest since 1985," said Mark Nelson, Miami County crop and livestock producer.
It was helpful to get the state and national perspective regarding the current farm economy, Nelson said, and the segment on rental rates reminded of the importance of communication with landlords and keeping everything in perspective when negotiating for land.
"It encouraged me to take a closer look at our costs of production," said crop and livestock producer John Brenneman about the Salina session. Participating in such events, he said, gives him the opportunity to learn and share ideas and experiences with K-State experts, industry representatives, and other producers.
The program touched on many things producers were already concerned with and offered ideas they may not have considered, said Megan Westerhold, K-State Research and Extension agent in the Marais des Cygnes District. It got producers thinking about decisions they need to make now and what changes they might make moving forward.
"One of the land-grant university's missions is to serve the residents of Kansas with research-based extension programs," said Allen Featherstone, head of K-State's Department of Agricultural Economics. "If we can be helpful to producers with agricultural finance and farm management education, then we need to be out in the state."
"We were fortunate to have a good mix of producers, landowners, lenders, and ag consultants at our meeting," said Westerhold. "It was interesting to hear the feedback. They all thought it was a good meeting, but each group took something different away from the session."
"Everywhere you travel in our rural farming communities, falling commodity prices and a struggling agricultural economy are at the forefront of producers' concerns," said Anthony Ruiz, Central Kansas District agent. "At the tire shop, in line at the grocery store, and sitting in the sale barn, people are talking about current scenarios and future expectations."
Programs like the "Top 10" bring industry experts and knowledge to local agricultural producers, Ruiz said, adding that modern agriculture involves making wise decisions today about the next planting season or calf crop and beyond.
"I find the information K-State puts out is a good resource, both on the production and economic side," Brenneman said. "We're very fortunate to have K-State and the extension people we have. They're really good people to interact with, and they're passionate about helping you."
Featherstone said the department tried to anticipate the agricultural downturn and help producers evaluate options while there is time to make adjustments.
Other workshops and resources offered by the department and related programs include the Kansas Farm Management Association, Farm Analyst Program, and Kansas Agricultural Mediation Service.