News Briefs
Ellis takes the helm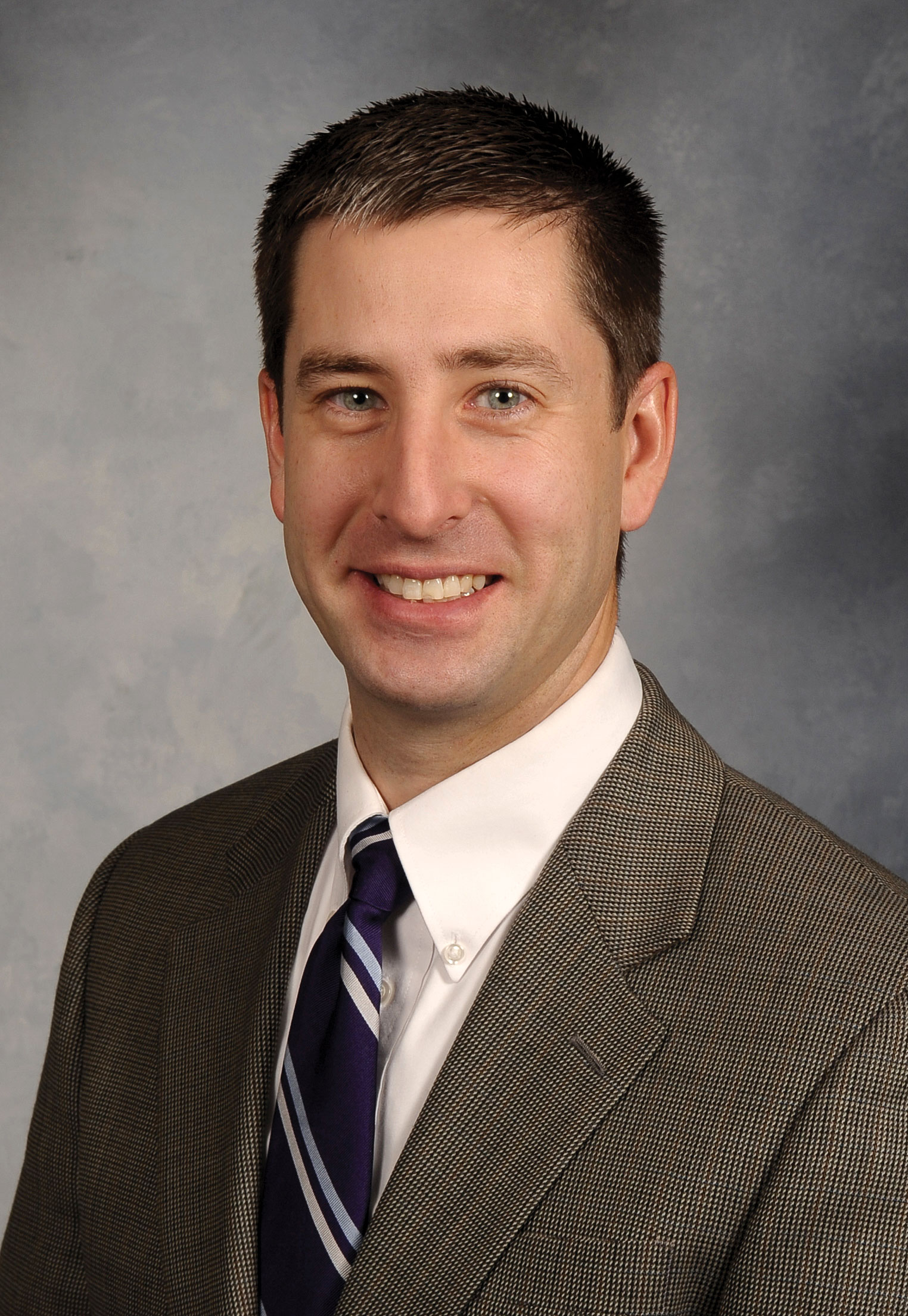 Associate Professor Jason Ellis became head of the Department of Communications and Agricultural Education in January 2018. He had been interim department head since March 2017.
A native of Mayfield, Kansas, Ellis earned his bachelor's degree at K-State in 1998 with a dual major in agricultural journalism and animal sciences and industry. He then worked as an account supervisor for a Des Moines, Iowa, advertising firm for four years.
After completing master's and doctoral degrees at Iowa State University, he served as an assistant professor at the University of Nebraska-Lincoln. He returned to K-State in 2011 as an assistant professor in the department he now leads.
He teaches both undergraduate and graduate courses, and his research focuses on food safety and risk communication. While at K-State, Ellis has led three student study-abroad experiences.
"It is a great honor to be selected as leader for the department where I started my journey in agricultural communications 20-plus years ago," Ellis said.
---
College of Agriculture ranked No. 4 in national survey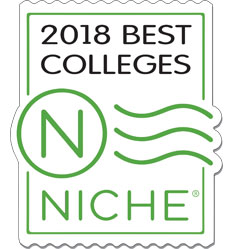 A recent survey by Niche.com ranks Kansas State University's College of Agriculture fourth of the 2018 Best Colleges for Agricultural Sciences in America.
The survey categorizes 43 colleges using 2015–17 data from the U.S. Department of Education as well as student reviews from Niche users. It compares the top agricultural science degree programs including horticulture, agronomy, crop science, turf management, and aquaculture.
Rankings for the Best Colleges for Agricultural Sciences in America were achieved by Niche's mix of
• Student SAT/ACT scores
• Percent of university's undergraduate students majoring in agricultural sciences
• Program demand
• Student surveys
• Percent of U.S. graduates
• Program demand within the university
• Agricultural sciences test scores compared to those of the university
• Overall Niche grade
---
Metzger joins leadership team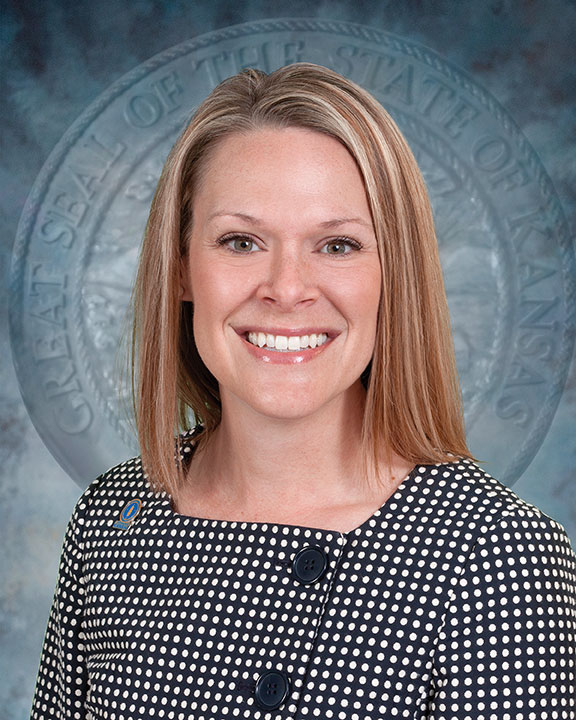 Following a national search, Susan Metzger was chosen as the senior executive administrator for the College of Agriculture and K-State Research and Extension.
Metzger served as deputy secretary of the Kansas Department of Agriculture, where she led the agency's policy evaluation and development related to water and natural resources. Before joining KDA, she worked for the Kansas Water Office for 11 years as chief of planning and policy, manager of the watershed coordination unit, and as an environmental scientist. She also was instrumental in developing A Long-Term Vision for the Future of Water Supply in Kansas.
Metzger works directly with John Floros, dean of the college and director of K-State Research and Extension, and his senior leadership team to continue the organization's success in teaching, research, and extension.
"I am delighted to have Susan join our team," said Floros. "She brings a wealth of experience related to agriculture, water, and other environmental issues important to Kansans. Her experience communicating with Kansas legislators and agricultural stakeholder groups will be an asset as she represents K-State at various events. Susan's outstanding management and organizational skills make her an excellent choice for this position."
"Joining the College of Agriculture and K-State Research and Extension is an exciting opportunity for me," Metzger said. "I look forward to serving the agricultural community in this position — building and maintaining current relationships and establishing new partnerships."
She replaces Steven Graham, who retired in June 2017 after serving as assistant to the dean and director for more than 20 years.
---
Driving Force for Change Statewide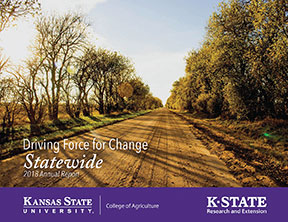 Go to www.ksre.ksu.edu/reports to access the 2018 annual report, related videos, other reports, and Statewide, a new e-newsletter.
By tackling the five grand challenges facing Kansans — global food systems, water, developing tomorrow's leaders, health, and community vitality — the College of Agriculture and K-State Research and Extension are making a difference in the lives of all Kansans.