Pet Food Program Professorship Established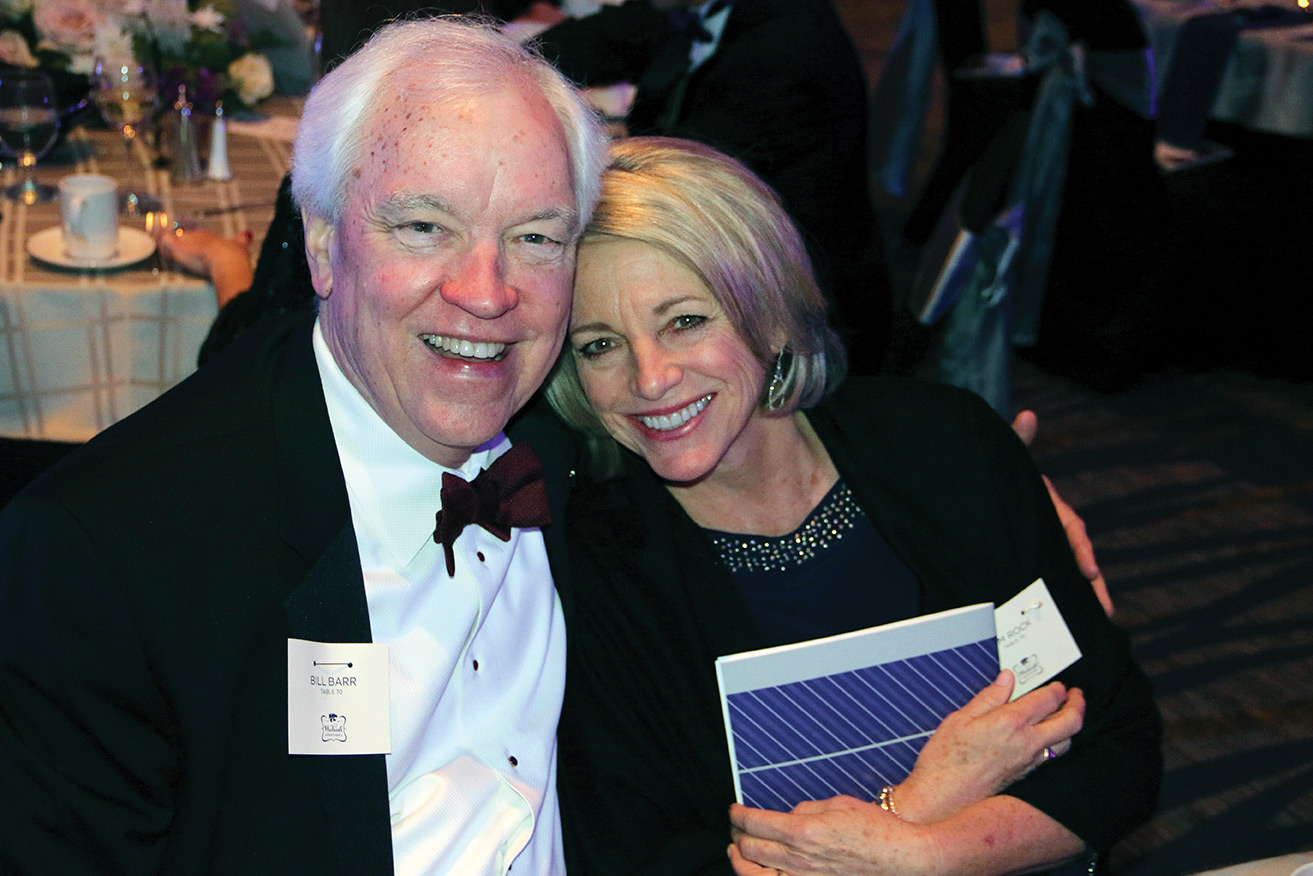 Bill Barr (B.S. '67 feed science and management) and Kim Rock are working to sustain the growth of the $70 billion U.S. pet food industry through a professorship.
"There has not been a dominant university catering to the needs of the pet food industry," said Barr, president of Bill Barr & Company. "Kansas State University is uniquely qualified to provide the education and training necessary through the Department of Grain Science and Industry. This process begins with hiring the best faculty available, and that is why Kim and I want to establish a professorship in the pet food program."
Barr and Rock hope this professorship will increase the number of students interested in this segment of the industry, as well as reinforce the value of education to the pet food industry.
"The pet food industry and animal feed industry have grown largely over the years, and to sustain this growth we need a talented, well-trained and educated work force," added Barr.
---
Foundation Awards $200,000 for Greenhouse Expansion

The Dane G. Hansen Foundation, a charitable organization that focuses on community development in northwest Kansas, awarded a $200,000 grant to the Kansas Wheat Commission Research Foundation to expand greenhouse space at the Kansas Wheat Innovation Center in Manhattan.
An additional 12,750 square-foot greenhouse will benefit public-private collaborative research and commercialization in wheat biotechnology. The new space will include separate rooms for potting, seed processing, soil preparation, and a soil room to receive and handle bulk potting.
Other funding partners include the U.S. Economic Development Administration, the Kansas Wheat Commission, and the College of Agriculture.
---
Scholarship Honors Mr. Ice Cream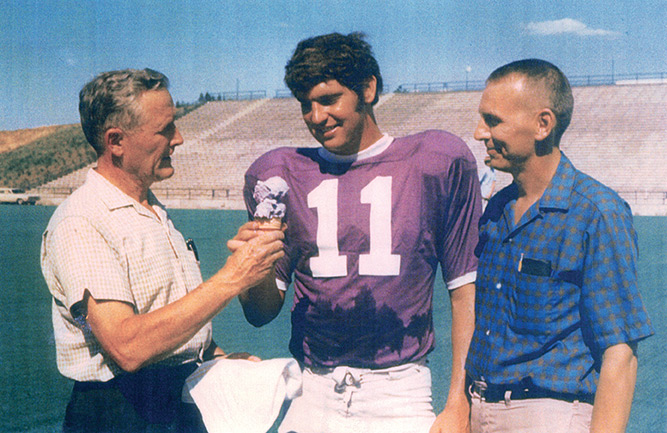 Harold Roberts (B.S. '59, M.S. '68 dairy production), often called "Mr. Ice Cream," was passionate about teaching dairy processing and directing the operations of K-State's dairy processing plant.
"The 'Purple Pride' ice cream flavor was started by Harold back when the football field was purple and Vince Gibson was the coach," said Kevin Grow (B.S. 87, M.S. '90 food science).
The Kansas Dairy Technology Society and the Missouri Dairy Products Association created a scholarship in memory of Roberts and his family to provide financial assistance to students in the animal sciences and industry department or the food science and industry program.
At right, Harold Roberts hands a double-dip cone of Purple Pride ice cream to Lynn Dickey, K-State quarterback.