Robinson Family Endows Multicultural Leadership Awards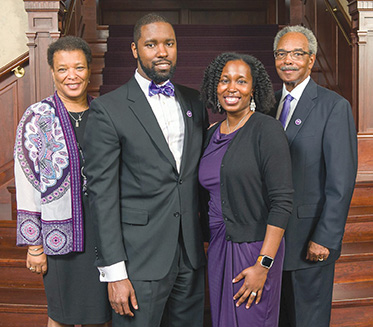 The K-State Alumni Association's Multicultural Leadership Awards have been renamed the Robinson Family Multicultural Leadership Awards to honor the Roy L. and Sylvia Robinson family who endowed the program. The annual awards recognize four outstanding, multicultural graduating students who are leaving a legacy of enhancing multicultural engagement at K-State through their leadership.
Jessica Elmore, associate director of diversity programs for the Alumni Association, said the Robinsons are a family of K-Staters who came from humble beginnings. She added that exposure to K-State has encouraged and inspired generations of their family. Elmore also said, through this program the Robinsons have committed to core values that include leadership, giving back, and leaving a legacy.
Roy L. Robinson (B.S. '70 milling science and management) was named the College of Agriculture Alumni Fellow in 2005 and has served on the dean and director's advisory council.
"If we are blessed with talents, wealth, knowledge, time and the like, it is expected that we use these well as a testament to our faith and toward the benefit of others," said the younger Robinson. "This is our way of bringing recognition and celebration to those who have continued the legacy of leadership toward the 'common good' while students at Kansas State University."
Photo: (L-R) Sylvia Robinson, Herston and Cynthia (Robinson) Fails, and Roy L. Robinson.
---
Center Prepares Students to Manage, Evaluate Risk
Risk is inevitable. It's how you recognize, prepare, and respond to it that makes the difference between success and failure. The Center for Risk Management Education and Research (CRMER) at Kansas State University prepares students to succeed in a world filled with complex and interrelated risk.
CRMER addresses an important industry need — elevating students' knowledge of integrated risk management before entering the workforce.
"Before CRMER, I tended to focus on price and weather risk," said Claire Hilscher (M.S. '14 agricultural economics).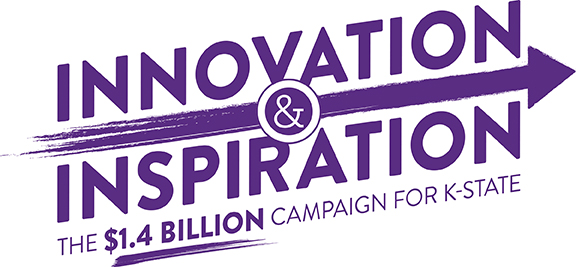 She said the program helped her realize that businesses face many less obvious risks on a daily basis.
Students in the year-and-a-half program attend lectures and workshops, engage with industry leaders about risk in their businesses, conduct a yearlong research project in conjunction with a faculty mentor and industry sponsor, and travel to headquarters of national and global companies.
While many universities have risk management courses, CRMER is unique. The program includes both undergraduate and graduate students; the center partners with and engages industry leaders; it's multidisciplinary, crossing many departments and colleges; and it offers students risk management research projects and credential certifications.
"CRMER is one of the main reasons I chose to attend K-State for graduate school," said Hilscher, who came to K-State after completing her undergraduate degree at Texas A&M University. "This opportunity was unlike anything that any other school across the country had to offer, and the CRMER fellowship gave me an advantage in the job market."
None of this would be possible without private support.
"Philanthropic resources helped us launch the program," said Ted Schroeder, center director and professor of agricultural economics. "Philanthropy is essential for our program to be a center of excellence rather than just a center of activities, and it allows us to increase the scale and scope of the program."